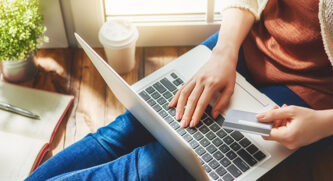 The coronavirus pandemic has upended most aspects of our daily lives in significant ways.
Children are home from school. Employees are working remotely. We aren't free to shop or take care of regular tasks as we normally would, either.
These changes due to COVID-19 include how you bank. At Plains Commerce Bank, for example, we made the tough decision on March 18 to close our lobbies and offer drive-up service at select locations in order to protect the health and safety of our customers and employees.
As we continue to do what we can to protect your physical health and safety, we continue to protect your financial health and safety as well.
Here is what we do to keep your money secure, as well as some actions you can take to even further safeguard your money—and your peace of mind.


We are FDIC-insured
FDIC stands for Federal Deposit Insurance Corporation and was formed in 1933 to protect consumers from losing money during a financial crisis. As an FDIC-insured banking and savings institution, you will continue to be protected up to at least $250,000. Types of accounts covered by FDIC insurance are:

● Checking accounts
● Savings accounts
● Money market deposit accounts
● Certificates of deposit (CDs)
You can learn more from the FDIC about how bank insurance works here. Please note: FDIC insurance does not cover other financial products and services that banks may offer, such as stocks, bonds, mutual funds, life insurance policies, annuities, or securities. Please reach out to your investment banker for questions about these types of accounts.


What happens when you withdraw large sums of money from your bank accounts
Even under the best financial circumstances, taking out large cash withdrawals is not advised.
You may not have enough money left in your account to cover any scheduled automatic bill payments. Just one missed payment on a bill you owe can negatively affect your credit score and reduce your ability to qualify for loans and lines of credit.
You could become more susceptible to theft and robbery. Stuffing a bunch of cash underneath your mattress makes you vulnerable to unwanted house guests (thieves and robbers, for example).
Paper money does not do well in natural disasters, like floods and fires. In the unlikely event you have a fire or flood in your home, that stash of cash could be destroyed in an instant. And unlike your FDIC-insured account at Plains Commerce, paper money you have on hand is not protected.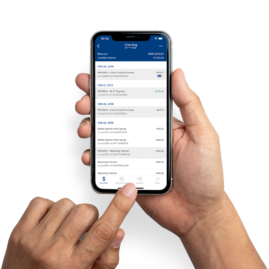 What else you can do to stay safe
Set up online banking. If you haven't already, you can enroll your bank account easily and securely. If you don't have easy access to internet services or you have other reasons online banking does not work for you, please reach out to one of our bankers and we'll do what we can to help you bank safely and easily.
Deposit checks right to your accounts via the Plains Commerce mobile app. Android users may download the app via Google Play®. Apple device owners may download via Apple Store.
Avoid handling paper money and coins. Because the coronavirus (and a whole host of other germs and viruses) can live on paper money and coins for several hours to days, we recommend going as paperless as possible. If going completely paper-free isn't feasible for you, be even more vigilant about washing your hands immediately after touching money.


What you can do to help
While not necessarily a tip for keeping your money safe, we wish to offer you some advice on how we can support one another during these trying health and financial times. In a statement from our CEO Steve Hageman, he offered a few tips for us to work together to keep our local economies sustainable:
● Shop local both online and offline
● Purchase a gift card now and use at a later date
● Take advantage of curbside pickup/drop-off services
● Tip a little more than usual
● Join virtual community experiences
● Ask businesses, nonprofit organizations, schools, and neighbors what you can do to help

Contact your personal or business banker
While lots of things have changed and will continue to change, one thing will stay the same: our service to you. Please reach out to your personal or business banker with your questions or concerns.

Read more
There are many other ways Plains Commerce Bank is helping serve you, your family, neighbors, and businesses during the coronavirus crisis. You can stay up-to-speed on our PCB Cares page 24/7. We appreciate your continued support and the trust you have placed within us during these times of uncertainty.
Wireless/data charges may apply.