Plains Money Market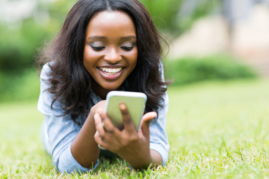 Earn More for Your Money
With a money market account(1), you can earn more interest on your savings each month. It's an account that rewards higher balances with higher interest rates.
Think of it like a hybrid between checking and savings. Money market accounts operate like a savings account, but allow you to make check or debit card transactions. And, on top of it all, you get the personalized service and benefits of being a Plains Commerce Bank customer.

Other Benefits:
Earn interest every month on a tiered system that rewards high balances
Earnings are calculated on a single balance range where the account balance falls
Minimum balance requirement of $1,000 to avoid a $10 monthly service fee
Earnings are paid and compounded monthly
Free online banking
Unlimited deposits and withdrawals
E-statements and mobile banking
Free ATM card
How money market accounts compare to other savings accounts:
Type of account
How is the interest rate?

Why open this account?

Plains Money Market Account

7 rate tiers designed to fit a wider range of savings needs.



Interest rates may be better than a standard savings account, especially if you have a higher balance.
Earnings are calculated on a single
balance range where the account balance falls.

Plains Savings
No tiers. Earns the same rate on the entire balance, regardless of balance.


You want to earn interest on your account with no minimum balance.
You need unlimited deposits and withdrawals.
No service fees.

Plains High-Yield Savings

Our highest-yield rates. Minimum balance requirement of $100,000 to earn interest on the entire balance.

You want to earn a competitive annual percentage yield on your savings of $100,000 or more.

Certificates of deposits (CDs)

Competitive interest rate that is higher than regular savings.

You don't need immediate access to your funds.
You want higher interest rates, without the risk of investing in markets.
Frequently Asked Questions
Should I open a money market account?
Are there limits to using a Money Market account?
Is it a safe investment?
How do I add money to my account?
What do I need to open an account?
You deserve more from your money. Open a money market account and start earning today.
Open an Account
(1) Your interest rate and annual percentage yield may change. At our discretion, we may change the interest rate on your account at any time. Interest begins to accrue on the business day you deposit non-cash items (for example, checks). We use the daily-balance method to calculate the interest on your account. This method applies a daily periodic rate to the principal in the account each day.
Fees could reduce earnings on the account.
ATM/Checkcard upon application approval. Fees may apply for ATM/Checkcards.
Personal Banking Team