Certificates of Deposit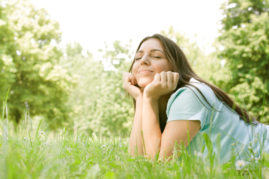 Get More from Your Savings
Customize your savings with a Certificate of Deposit (CD)(1), and get a great return on investment. Plains Commerce Bank tailors this safe, secure account option to your financial needs while offering a substantially lower minimum than many other institutions.

Find your interest rate and peace of mind. You'll have a rate that won't change, no matter how the market is doing, and the support of our expert bankers for anything you need.
Certificate of Deposit Specials
There's no better time than now to take advantage of our Special CD rates.
View CD Specials
| | Certificate of Deposit | Family Savings CD | Exchange-a-Rate CD |
| --- | --- | --- | --- |
| Minimum Deposit to Open | $500 | $500 | $500 |
| Term of CD | 3 to 60 months | 12 months | 24, 36, 48, or 60 months |
| Special Features | Flexible terms to fit your savings goals | Add deposits of $50 or more at any time | Exchange your interest rate for a better one ONCE during the chosen term |
Additional Benefits
Each CD type also comes with these features.
Competitive interest rate that is higher than regular savings
Automatic renewal
Can be used for IRAs
Free online and mobile banking
Frequently Asked Questions
What is a certificate of deposit?
Are CDs a good investment?
What if I need to access my money during this period?
Invest in customized savings and greater returns. Open a certificate of deposit and start earning today.
Open My Account
(1) Substantial penalty may be imposed for early withdrawal.
Personal Banking Team