Personal Trust Services
Reliance You Can Trust In
Plains Commerce Bank is proud to provide decades of experience in personal trust services. Our team is ready to accompany you, your legal and tax advisors, and your beneficiaries in planning and carrying out your personalized needs and goals.
Trust Administration
Investment Management
Tax Optimization
Estate Planning, Administration and other Fiduciary Services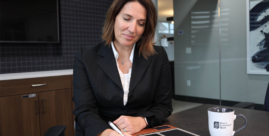 Is building a trust right for you?
A trust may be useful for many reasons, and South Dakota is a premier trust situs. Generally speaking, a trust is useful if and when a person wants to give property to another (trustee) for the purpose of benefitting a third party (beneficiaries) without giving that third party ownership rights to the property.
For example, a trust may be useful to:
Provide reliable, continuous, and tax beneficial financial care for a widowed spouse
Provide objective and personalized discretionary payments to children
Protect and invest assets in ways that benefit the conflicting interests of blended families
Encourage and support grandchildren in attaining life goals
Provide for special needs of disabled persons
Pass on a legacy through multiple generations
Which Trust is Right for You?
Benefits of a Corporate Trustee
Sioux Falls, SD - West 49th
Only deposit products are FDIC insured. Investment Products are not FDIC insured, not a deposit or other obligation of the bank, not insured by any federal government agency, not guaranteed by the bank, and may lose value.