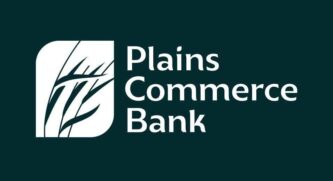 Update
March 27, 2020
Watertown South Location Closure
As of Monday, March 30, 2020: Our South Watertown location (920 5th Street SE at the crossing of Highways 212 & 81) will be closed including drive-up services.
Please visit us Uptown at 109 1st Avenue SE. We'll be serving customers via our drive-up Monday through Friday from 7:30am to 5:30pm.
Update
March 18, 2020
Temporary Lobby Closure Bank-Wide
As the health and safety of our customers and employees remain our number one priority coupled with the nation-wide effort to help flatten the curve, our lobbies are now closed and accessible by appointment only. Contact your local banker to schedule an appointment.

Please note that our drive-up hours will remain unchanged.
Visit https://www.plainscommerce.com/locations to locate your nearest drive-up or ATM.
We want to ensure you have access to all the financial services we offer. Account access through our digital and mobile channels is always open-24/7.
In an effort to help lessen the burden during these uncertain times, please note the following:

ATM fees may be refunded for cash withdrawal
Certificates of Deposit (CD) maturing/loan payments may be backdated

Please call with any questions or concerns regarding these fees, maturities or payment options

Loan and accounts will be serviced by appointment

To schedule an appointment or for any loan questions, we urge you to get in touch with your banker

For immediate assistance regarding debit card, ATM, or deposit questions, call 877.227.7548
We appreciate your understanding and will do our absolute best to meet your banking needs.
Questions or Concerns?
Contact one of our bankers, give us a call at 877-227-7548, or send us your question online.
To contact us,

Contact Us
A Message from Our CEO regarding Coronavirus (COVID-19)
March 17, 2020
To Our Valued Customers, Communities, and Friends:
At Plains Commerce Bank, our first priority is the health and safety of our customers, our employees, and their families. We are constantly monitoring daily news developments and taking all appropriate precautions while having a detailed plan in place to ensure that we continue serving your financial needs.
What We're Doing:
Our branches, offices, ATMS, and drive-ups are being cleaned thoroughly and regularly in accordance with CDC recommendations
Hand sanitizer is readily available inside all branches
Regular and routine washing of hands and workspace
Travel restrictions put in place for both work-related and personal travel
Continually monitoring developments and recommendations from local, state, and national officials
All branches will remain open and hours unchanged
What You Can Do:
Considering the recent developments regarding COVID-19, we want to make sure that you continue to have uninterrupted access to the financial services you need. We do not anticipate any branch closures at this time. You can always access your accounts and services without visiting a branch by utilizing our online or mobile banking services 24/7 or by giving us a call at 877.227.7548.
Bank anywhere, 24/7. Be sure to utilize our full service of digital banking products
What We Can Do Together
With the recent recommendation of social distancing and self-imposed quarantines, it is now more pertinent than ever to support small and/or local businesses. With hundreds of local businesses in a multitude of industries in many of our locations already feeling the immediate impact of COVID-19, we want to do what we can to lessen the burden on the owners, the staff, and their families. A few tips for us to work together to keep our local economies sustainable:
Shop local-online and off
Purchase a gift card now and use at a later date
Take advantage of curbside pickup/drop-off services
Tip a little more than usual
Join virtual community experiences
ASK! Yes, ask your frequented local businesses what you can do to help
As we continually monitor the situation, rest assured that we will provide the latest updates at www.plainscommerce.com. We appreciate your continued support and the trust you have placed within us during these times of uncertainty.
Sincerely,

Steve Hageman, CEO