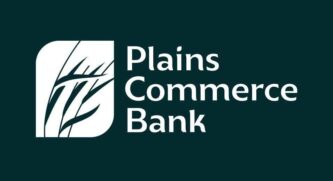 Technology changes from one day to the next, and financial technology (or "fintech") is no exception. Throughout 2016 we've watched a few different banking trends appear and take hold, such as financial apps and mobile banking.
As we move into a new year, the evolution of these existing changes is as inevitable as the emergence of new ones. Check out these top three banking trends to be aware of in 2017.
Digital and Online Banking
The convenience of checking your bank account from home—or anywhere with internet access—has changed the way financial transactions are made. Smartphones have put the power of banking in your hands, enabling you to send and receive money, make deposits, and pay bills without having to enter the bank. As day-to-day activities become increasingly mobilized, it's clear that banking will be part of the trend.
"Banking has had to adapt to our customers' lives," says Tammy Doerr, Retail Banking Coordinator in Aberdeen. "As consumers' lives become more hectic and they spend more time on the go, they can't be tied down to only banking 9:00-5:00."
In a world that's constantly on the go, we're here to help you keep moving. Check out our mobile and online banking options—we offer multiple convenient ways to manage your accounts.
Artificial Intelligence
Mobile and online options have personalized the banking experience, and artificial intelligence will only continue that trend. Customer service, in particular, is gradually being turned over to "bots"—a code or software that runs automated tasks.
"This is still a novelty, but advancements in the technology and appearance of these devices are moving rapidly and will continue to do so," says Phil Bedinger, AVP and Retail Banker in Sioux Falls.
You may have already seen (or used) this technology in devices such as Amazon's Alexa® and Apple's Siri®—ask these bots your questions, and they'll answer. In the financial world, bots can provide account assistance and streamline the banking process. Although in its initial stages, expect artificial intelligence to become more integrated with your banking experience in the coming year.
Increased Online Reliability
Any mention of artificial intelligence instigates concern of financial deception and hacks. However, we don't want you to worry. Technology cannot move forward if steps aren't taken to solve its existing issues. The increased use of digital banking therefore necessitates increased security options—more frequent password changes, multiple forms of identity authentication, etc.
"We can place the best technology in your hands so you're ready for any and all changes," says Phil. "Don't resist change—equip yourself for it."
With today's fast-paced and rapidly evolving mobile environment, 2017 promises a year of financial technology advancements. As these changes are made, check our Facebook and website for updates. We do our best to keep you informed and make the most of your banking experience. Stop in or give us a call with any questions or feedback you'd like to bring to our attention—as always, we're here to help you.