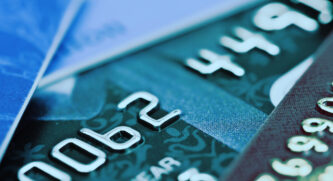 As a consumer, inflation rates can impact your purchasing power. Perhaps you've noticed your favorite retailer discounting apparel, or airlines offering cheap fares. Why now?
In December 2014, inflation rates—the rate at which prices for goods and services increase over a period of time—dropped to 0.8%. The last time rates were this low was October 2009, according to Trading Economies. At that time, the U.S. was just recovering from the recent recession.
What's causing low inflation rates?
Most economists associate the plunge in energy costs with the decreasing inflation rate. Other experts, including Navy Federal Credit Union Economist, Alan MacEachin, believe worker compensation is playing a role. "Stagnant household incomes have resulted in a lack of demand for retailers and manufacturers," said MacEachin in a recent Wall Street Journal blog post.
In an ideal economy, the Federal Reserve (Fed)—the U.S. central bank—likes to see inflation rates around 2–3%, according to Global-Rates.com. Why? It encourages you, the consumer, to spend. Low inflation rates also allow the Fed to keep interest rates down, once again stimulating the economy.
What do low inflation rates mean for you as a consumer?
Low inflation rates generally means lower prices for goods and services, or that the U.S. dollar will buy you more.
This doesn't mean the costs of all goods have decreased. At the end of 2014 while the price of gas, flights, clothes, and new cars dropped, the price of food increased due to droughts in major growing areas, according to the Associated Press. In general though, you're looking at lower price tags.
Another upside to low inflation rates is cheap travel. The Washington Post recently reported that the dollar and euro will most likely equal the same amount soon. In combination with current U.S. inflation rates, Europe's economy is dwindling. If you've always dreamed of spring in Paris or summer in Florence, book your trip now.
What about banking? Periods of low inflation rates are typically associated with low interest rates on bank loans. Thinking about making some home improvements or purchasing another big ticket item? With the most recent reported inflation rate at a six year low, now might be the time to talk with your personal banker about loan options.
What does the future hold?
It's hard to say what's to come, but the Fed has hinted about the future of interest rates. 
"The Fed in December said that it intended to be 'patient' about raising interest rates, supporting the view among many economists that the first rate increase will not occur until June at the earliest," the Associated Press reports. But some economists think the threat of deflation may cause the Fed to delay the first rate hike beyond June.
Whatever happens, savvy consumers can take advantage of their increased buying power at home and abroad.
Resources: