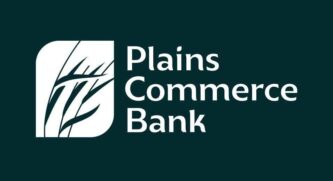 1. Define your financial goals
While this seems like an obvious place to start, defining your financial goals is the most important step you can take to get rid of unnecessary expenses. Unfortunately, it's also the step that people often have a habit of skipping. Knowing how to set S.M.A.R.T. financial goals will help you define your own.
Saving up for a down payment on a home? Rather than just "setting a little money aside," find out what a reasonable down payment is for your financial situation. Then, you can decide on a set amount to save each month and know how long it will take to reach your goal. You can even set up automatic transfers to make sure this amount goes into a separate savings account on the same day each month.
Defining financial goals also takes the stress out of budgeting—since you know where your money is going and why—and puts your spending into perspective. Need help getting started? Our friendly personal bankers are here for you. Chat with one of us online or in person today!
2. Evaluate your current spending habits
Making a purchase is as easy as swiping your card—without even looking at the amount spent. While convenient, this time-saving method can be costing you money. After you've defined your financial goals, check your statement for when, where, and how much of your money is being spent. More than likely, you'll find places where you can cut back (or quit spending altogether). For example, a $3 coffee purchase on the way to work every morning adds up quickly:

$3 x 5 days per week x 50 weeks (excluding vacation and holidays) = $750 per year
While that's only a rough estimate, the numbers don't lie. And that's not to say you should never indulge. However, evaluating your spending habits can help you pinpoint the seemingly harmless expenses that are cluttering up your account and costing you more than you realize.
3. Know what you owe
Debt and bills—nobody likes to think about them, but that doesn't make either one go away. After evaluating what you can cut from your spending, focus on those expenses that have to be paid. You can even allocate some of the freed-up funds toward these required payments, which helps pay them off faster.
Knowing what you owe and where also helps you plan ahead. Most bills allow you to set up automatic transfers so you can ensure each one is paid on time, every time. Applications such as Mint securely house your bills, payments, and bank account information so you can easily keep and track them all in one place.
4. Set a budget
After you've defined goals and prioritized expenses, set a budget for the remainder of your funds. Organizing your spending habits gives purpose to your spending, so you never feel like you're simply "throwing your money away." You won't have to stress about being able to afford that new pair of shoes when using the money you've been saving specifically for updating your wardrobe.
Additionally, having an allotted spending amount makes you more price-conscious when making purchases—and that saves you money.
5. Cut the credit card use
Don't be deceived by the usefulness of credit cards. Though a good resource in tight situations, they're known for luring cardholders into spending money they don't have. We recommend keeping one on hand for emergency expenses, but make sure you define what qualifies as an emergency expense.
Being a responsible credit card holder also means you'll have one less expense to pay each month. As a result, you'll have a less cluttered bank account as well as an improved credit score.
6. Monitor your statement
Everybody makes mistakes, and businesses are no exception. Whether your direct deposit didn't transfer correctly, or the convenience store charged you twice for your candy bar, those mistakes can cost you.
Keep an eye on your bank statement so you know when issues come up. Disputing incorrect charges is easier if you catch these issues early on. (As an added bonus, you'll also be aware of any suspicious activity before it's too late.) If you're not using them already, sign up for e-Statements to securely receive your statements online as soon as they become available. These virtual documents help you monitor your bank account, track your spending, and declutter your account—at your convenience.
Ready to clean up your bank account?
We know that, with all your other responsibilities, the financial ones are easy to put off. However, by decluttering your bank account, you can save money and become a more savvy spender. Our expert bankers are here to answer questions, give advice, and get started today. Simply call 1-877-227-7548, contact us online, or stop at one of our locations, and we'll be happy to speak with you!