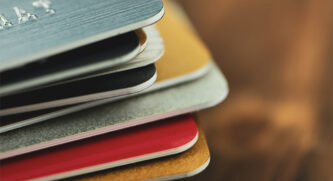 It may seem as simple as don't spend more than what you have. But for many Americans, sometimes that just isn't possible. If you've ever been charged an overdraft fee (like adding salt to an open wound), you can understand how nearly $17 billion is made each year in overdraft fees and nonsufficient funds fees combined, according to the Consumer Financial Protection Bureau.
We've outlined a few simple strategies to help you better prepare yourself to avoid overdrafting your accounts all together.
Skip the overdraft protection plans
Overdraft protection plans are optional for consumers. While it may seem as a necessary step when opening your account, know that this is not the case. Note that these plans charge for overdrafting and until your balance is back in the green-may continue a daily charge. If you do indeed opt out of an overdraft protection plan, your card would simply be declined if attempting to purchase something without funds readily available.
Keep track of your balance and transactions
This may seem a bit old fashioned as not many keep a detailed check register any more. However, with technology literally at our fingertips-consumers have the ability to check their balance, transactions, and even their automatic payments nearly 24/7. Just be sure to keep in mind that certain balances may not reflect transactions that have yet to be processed.
Link to a savings account
Link your savings account to your checking account to cover any shortfalls. When there are not enough funds to cover a transaction, money will be transferred from your linked account to cover the purchase-as long as there are sufficient funds in said account. There may be a fee to set up this option and a fee each time a transfer is incurred, however it is likely nominal compared to overdraft fees.
Set-up automatic payments
By setting up automatic payments for recurring bills, you'll have fewer checks to write each month which in turn is fewer checks clearing each month from your account. With automatic payments, you know how much is going to come out of your account each month and you can even specify the exact date you want the money to be sent out. Just be sure to keep track of all automatic payments in whatever tool you use to budget.
Sign-up for alerts
Setting up low balance notifications for your checking account is an excellent way to refrain from spending before you overdraft. If you have the option to sign up for online alerts, you'll be able to receive an email when your checking account balance dips below a certain limit (which you can set). This gives you a heads up that it's time to deposit some cash or transfer funds.
In short, there are no quick fixes when it comes to avoiding overdrafting your account. We recommend implementing simple money management habits, understanding your bank's overdraft policies, and using a combination of the tips listed above. By doing so, you'll have a better chance at dodging these pesky fees.