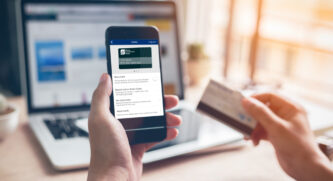 Now more than ever, being able to bank anytime, anywhere is a necessity. And with our numerous digital banking options, we've got you covered.

Fast. Convenient. Secure.
Ready to experience the benefits of banking at Plains Commerce Bank? Contact us.
*Wireless/data charges apply.
*Subject to additional terms and conditions. Fees may apply where applicable.
**Must be at least 18 years of age.