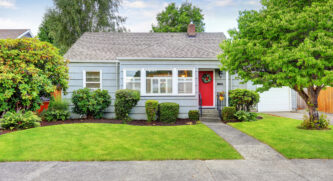 Summer is in full swing, which means the housing marketing is, too. In Sioux Falls, the demand for homes is high. According to RASE MLS, in April 2016 inventory levels decreased by 23%, while pending sales increased by 64.1%.
With a competitive market, we decided to get some expert advice on how to leverage the current housing market in Sioux Falls. Local realtors help homebuyers in Sioux Falls find their ideal home and educate them on the need to recognize the current state of the market.
What does the current home inventory and average price outlook mean for house hunters in Sioux Falls?
"Current inventory is low in the first-time homebuyer price range. Things are moving quickly and people need to be ready to [buy] with homes selling in the first day or two," says one local realtor. Even with this continuing trend, the number of homes on the market is improving. "Inventory is starting to get better than a month ago. We're at about a 2-month supply." This means we're not quite at that equal market for supply and demand.
Is now the time to buy in Sioux Falls?
"I think it's the time to buy because interest rates are incredibly low," said a realtor. "People are paying closer to the list price versus being able to negotiate, but the cost of the money you're borrowing [is a lot less]." The lower mortgage rate can add up over time. Mortgage rates have been at a record low for months, and continue to remain low. According to Bankrate, mortgage rates have been under 4.1% for 6 months now.
What's a good strategy to adopt so you don't miss out on a good home?
Preparation is key. First, get prequalified for a home loan. Realtors say it is important to "have all your financing stuff ready." "You can get that done in minutes. [Homebuyers] may know what they want to do for price, but they'll want to make sure they qualify for that amount." Second, be ready to look at a house the minute it goes up.
"Typically, someone will go look at 1 to 2 houses, and watch online at how fast they go." Buyers will also make house decisions based on pictures seen online. Because you may feel a little rushed, having a good real estate agent who knows the area is even more important.
Whereas homes around the $150,000 are popular, anything over $300,000 isn't moving as quickly. "Be informed of the market [and areas with concerns like] shifting soil and water."
What's the most popular area in town?
"For the first-time-homebuyer price point, it's all over town. Being under $250,000 you can't get in just anywhere, but there are houses all over. It's about the location you prefer.."
"If you have kids, that's always a huge factor [when choosing a neighborhood]. Schools, distance from work, and nearby amenities such as shopping and restaurants all factor into your decision."
What don't people know about the Sioux Falls housing market?
"Some things people aren't hearing about is that the $400,000, $500,000, and $600,000-plus homes market is significantly different. The high-end market is slower. For people moving up from $200,000 range, there is phenomenal opportunity because there is not as much competition."
Ready to get pre-qualified?
See how much you can get pre-qualified for. Get a consultation at no cost from Plains Commerce Bank and be sure to ask your realtor to keep you up-to-date on the state of your local market.
All loan programs and products are subject to qualification. The content of this article is the opinion of a local realtor, not Plains Commerce Bank.