Gary Popkes, CFP®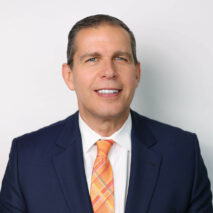 Gary Popkes, CFP®
SVP Trust Officer
Gary is highly focused on ensuring his team members have a "servant-based" mentality towards helping clients succeed. Our goal at Plains Commerce Bank is to take care of our clients and their families-if we can be successful in accomplishing this objective, we have delivered value to our clients by ensuring their financial peace of mind.
Gary firmly believes in the importance of positive workplace culture and is thrilled to be working for an organization that shares this value. For him, serving others and helping them achieve their financial goals is immensely gratifying, extending this dedication to clients, co-workers, friends, and family.
Fax
605.275.2466‍
Over 30 years of Trust & Wealth Management Experience
Certified Financial Planner® (CFP®)
Personal Life
Only deposit products are FDIC insured. Investment Products are not FDIC insured, not a deposit or other obligation of the bank, not insured by any federal government agency, not guaranteed by the bank, and may lose value.