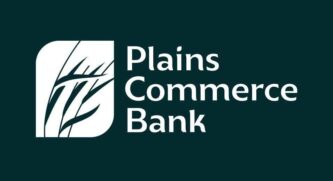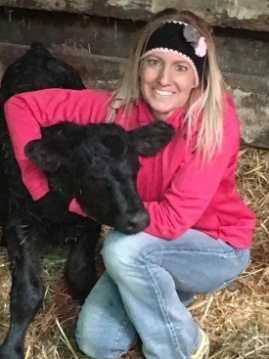 In an ever-changing market, how can you protect your wealth as a farmer or rancher? Yes, you can work long hours in the field, but you should also take time to sit down and create an ag marketing plan.
Kay Kaup is a business banker who works with local farmers and ranchers in Hoven, South Dakota. Growing up on a farm and working with ag families in banking for 18 years, she's learned a lot. Now, she shares her thoughts on why an ag marketing strategy is important in today's market.
What are 2016 ag trends telling us?
This year, running a crop and livestock business may be even more challenging than last year. "We are still dealing with suppressed grain and cattle prices," said Kay. "Times are a little more difficult than last year, so it is so crucial for our farmers and ranchers to have a marketing plan going through these next few years."
With a marketing plan in place, you can begin to ensure that more of your operating costs will be covered even with below average commodity prices and tough market conditions.
How does a marketing plan help offset a farmer's input costs?
Every ag operation is different. What works for one farmer or rancher may not for another. That's why there are different types of marketing plans, such as futures and options.
A futures marketing plan, or contract, can help you set a floor or bottom price for your commodities. "Locking in a specified number of bushels for a certain dollar amount on a contract will help you offset and pay for input costs," said Kay.
With options, you can view it as an insurance policy. "You pay a premium on your option and hope to never use it—kind of like you never hope to use your car insurance," said Kay. "As a farmer, you hope to capture your upside potential."
A marketing plan can also help take the emotions out of marketing agricultural products. "Without price goals based on farm financial needs, producers are vulnerable to making marketing decisions based on perceptions and emotion," said Kay.
How do you create an ag marketing plan?
"It is very important for our farmers and ranchers to go outside and put in the hard work, but it is even more important to come in the house each night to sit down and develop marketing strategies with specific price goals and contingency plans," said Kay. Every farmstead is different. You need to do some homework to know what you need to include for your specific operation.
Kay suggests farmers track the current basis—the difference between the futures price and the local cash price—every day to help formulate a good marketing strategy. "I have had many farmers ask for my advice. We talk over different situations and try to come up with what we feel will be the best scenario for their operation. But, at the end of the day, it's their decision." For farmers and ranchers who would like help planning for the future, find a trusted marketing firm. You can do this by asking for recommendations from neighbors or doing your own research.
No matter what marketing plan you go with, having business savings set aside for a rainy day is important, no matter the market conditions. Unpredictable events can occur on the actual farm, too.
Why are we hearing about marketing plans more?
Plains Commerce Bank has been around for almost 85 years. "We have been with farmers and ranchers through the good times and the bad," said Kay. "Years ago, hard work and determination could pull you through. Now there are so many other factors that affect the farming market that you need to protect yourself from. Having a marketing plan is more important than ever."
Have questions regarding ag banking? We welcome any opportunity to chat with local farmers in South Dakota. Get in touch!