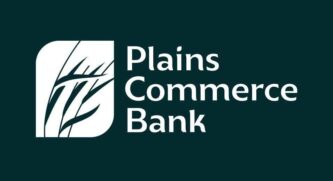 Plains Commerce Bank Announces New Market President in Aberdeen
Plains Commerce Bank welcomes Adam Butcher as Market President in Aberdeen, SD.

Butcher's dedication to the agriculture industry, farm families, and giving back to rural communities led him through a series of diverse roles in agriculture in both sales and management, ultimately leading him to Plains Commerce.
"We are excited to welcome Adam to Aberdeen and Plains Commerce Bank. He brings wisdom and leadership coupled with drive and passion for community that is unmatched. Adam fills a key role in managing the Aberdeen market bringing years of experience in sales and team building to Plains Commerce. With a wide array of technical knowledge and experience, Adam serves to empower our people, our customers, and our Aberdeen community," remarks Steve Hageman, CEO of Plains Commerce Bank.

Aberdeen and the surrounding communities continue to grow both agriculturally and industrially. "I am excited for Plains Commerce to be an integral part of the Aberdeen area and look forward to synergizing in the region. With a long history of being rooted in relationships and helping grow our Dakotan communities, I look forward to building and strengthening the legacy of being better together."
"What I love about being in banking is that it checks all my boxes, allowing me to serve my community and give back while keeping everything local. Being with Plains Commerce means I get to wake up every morning knowing that I have the opportunity to make a difference in someone's life either directly with a customer or indirectly through coaching and guidance with my team," remarks Butcher.