Adam Butcher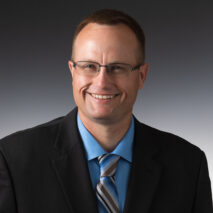 Adam Butcher
Market President
Meet Adam Butcher. Growing up on his family's farm, Adam knows what it's like to live and breathe the land. Attending Southern Illinois University, Adam earned degrees in Plant and Soil Science and Chemistry along with a Master's in Crop Science. His conviction has always been for serving his faith, agriculture, farm families, and giving back to rural communities, which has led Adam through a series of diverse roles in agriculture, both in sales and management. Ultimately, this led Adam to the Dakotas, known as a sea of agriculture, and provided him with the opportunity to help others through coaching and management.
Adam is a firm believer that strong businesses and families make for healthy and prosperous communities.
"What I love about being in banking is that it checks all my boxes, allowing me to serve my community and give back while keeping everything local. Being with Plains Commerce means I get to wake up every morning knowing that I have the opportunity to make a difference in someone's life either directly with a customer or indirectly through coaching and guidance with my team," remarks Adam.
Aberdeen and the surrounding communities continue to grow both agriculturally and industrially. "I am excited for Plains Commerce to be an integral part of the Aberdeen area and look forward to synergizing in the region. With a long history of being rooted in relationships and helping grow our Dakotan communities, I look forward to building and strengthening the legacy of being Better Together."
Adam and his wife enjoy being active in their church, hunting, fishing, and ATV'ing in the Hills and Bighorns.
Fax
605.275.2466‍