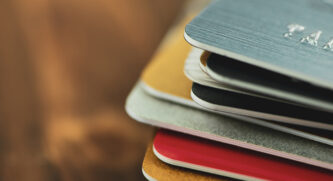 Debit cards are an essential and powerful tool when it comes to successful banking. But they are often underutilized. Let's take a look at three simple Plains Commerce Bank debit card features that will enhance your finances by giving you 1) more convenience 2) more control and 3) more cash in the bank.
1. More Convenience: Digital Debit Card
Why not turn your smartphone into your wallet? Our new Digital Debit Card feature allows you to do just that! Through your phone's digital wallet app, you can now go digital with your Plains Commerce debit card. This allows you to make effortless, secure, and sanitary transactions when shopping by simply opening your digital wallet and holding your phone over most payment terminals. Enjoy the following benefits as you shop:
Pay Securely: Your Digital Debit Card replaces your actual card number with a unique digital number, meaning businesses will be unable to see or store your full card number.
Ease of Use: Your Digital Debit Card is always with you as long as your phone is too. Payments can be made within seconds as you confirm your identity with a PIN, fingerprint, or face scan, and tap to pay at participating businesses.
Hygienic: Your safety is our priority. By offering a form of contactless payment, we're hoping to keep you a little more protected from the world around us.
Going digital with your Plains Commerce debit card safeguards your accounts within the security features of your smartphone. But perhaps best of all, our new Digital Debit Card benefit offers you convenience. Explore your Digital Debit Card options.


2. More Control: CardValet
Our CardValet benefit gives you complete control over your checking account(s). It's a powerful tool that helps you save, budget, and protect your money.
Complete Control: Turn your debit card off or on with just a few clicks of a button.
Enhanced Security: Set locations where your card can/cannot be used or restrict transactions to merchants within a range of your locations using your device's GPS.
Flexibility: Easily set, customize, modify, and monitor your spending. Establish spending limits on all categories of transactions (i.e. gas, groceries, restaurants, travel, and more).
Why not take control of your debit card? Get access to CardValet today.


3. More Cash: Transfer the Cents
This last one might surprise you. Did you know that by using your Plains Commerce debit card, you can actually save extra money with each transaction? Our new Transfer the Cents program works like this: Every time you use your card, we'll round the transaction up to the next whole dollar amount. Then, at the end of each day, the extra "cents" from your purchases are directly transferred into a checking or savings account of your choice.
The result? Extra cash in your accounts without having to think about it!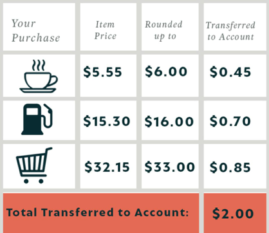 Easy Saving: Saving money can take a lot of planning. Transfer the Cents makes it easy.
Regular Saving: The more you shop, the more you save.
Automatic Saving: Everything is automatic, so saving is effortless.
More convenience. More control. More cash. Who couldn't use a bit more of all three? Sign up or start making the most of your Plains Commerce Bank debit card today!
Additional terms and conditions may apply. Messaging and data rates may apply.