Testimonials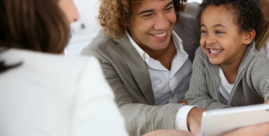 Straight from the Source
As relationship-based lenders, we take our customers' opinions seriously. We're honored by their honest opinions and are proud of the partnerships that have been formed over the years.

Across the board, customer satisfaction is part of who we are. Learn more about our services by narrowing your search.

Shelby went above and beyond, making banking easy. Everything was ready to go when I came in which meant less paperwork for me.
Kattie Paul
Tim was very patient as he explained some things to me. He was very helpful.
Chance Gardner
Everyone was very friendly and went out of their way to serve us with our needs. When we come into the bank-we feel like we are all family!
Charlotte Hanson
Kayla in Aberdeen was amazing. She made this whole experience so simple and was so sweet and kind!
Kathy Brink
It was kinda like a family meeting. We enjoyed a few laughs, some personal experiences and got what need to be done in a timely manner. Very warm and friendly atmosphere. Not like some Banks. Also felt very good about the two bank employees that I met with. They were very helpful and communicate in terms that were easy to understand, with my interest and needs heard.
Bill Spellman
Tellers and everyone upfront are very friendly. I never have to wait-they are eager to help.
Rita Hofer
We have had a great experience from doing our Construction / Home Loan to the gals that helped us open our checking. Everyone has been so kind & helpful.
Paige Harms
The staff was very courteous and Jordyn was very accommodating. It made me feel like I was important to the bank and that my business was appreciated. Thank you!
Troy Schneider
I was in a time crunch and everyone was quick and efficient. Great people work there!
Lori Malloy
Both the Aberdeen & Hoven branches have been nothing but great to work with. Decisions were made efficiently and I am very happy with my choice of Plains Commerce.
Steven Zuber
Kyle answered my questions in a timely manner.
Stacey Kriz
I love how Kyle did everything he could to get us in our first home. You guys have allowed us to start the next chapter in our life. Thank you!
Shayla Abbas
Everyone was wonderful to work with!
Samantha Grimlie
Plains Commerce Bank was welcoming, open, and honest.
Jena Ditalo
Everybody is very nice and friendly.
David Marshall
They were always there to help when I needed them.
Ashley Baarts
Julie was so helpful. She helped me extensively on finding the right loan and right program that best suited me.
Derek Geditz
I have closed on 7 sales/refinances - This was by FAR the easiest! Excellent work Dawn!
Dory Kohlhof
I have purchased 5 homes in my lifetime. This is the first time I have had a professional, friendly mortgage banker. Dawn Brown did a great job!
Cindy Foos
Jeremy and Plains Commerce Bank made purchasing a new home easy and painless. I started the process over the phone, made one trip to their office and they were there with me at closing.
Barb Olson
Buying your first house can be stressful. Kyle eased my fears and made the process enjoyable. Very competent and a pleasure to work with.
Daniele Heyn
Dawn has done so much for us in the last 10+ yrs that I feel like we owe her the world. She goes above and beyond anyone I have ever met in the financial industry. Dawn demonstrates her dedication to her clients and to your business like it is her own. She displays confidence and expresses a high level of expertise.
Jacki Florey
Rachelle does an excellent job supporting our business banking needs.
Cory Gollnick
They were able to work through my mortgage fast and efficiently.
Steve Petterson
We have recommended Tyrel to our friends already. I can't say enough about his work and how easy he made the process!
Joe & Miranda Mattingly
Tyrel explained everything in a way we could easily understand. It was a relief for us as 1st time home buyers. Tyrel made us feel comfortable & informed.
Jamie and Brandon Weyh
I've banked here for 30 years now. Many things have changed over the years, but one thing has not: the commitment my bank has towards me and my business.
Harvey Remily
We had no idea what all went into a mortgage when we started looking at houses. Our loan officer was incredibly knowledgeable and explained everything in terms we could understand from start to finish. We were shown every option for purchasing our home and the staff took the time to answer all of our questions until we decided on the loan that was right for us.
Tigh and Kelly
You made this purchase the simplest and most efficient of any home I have ever purchased. Your mortgage department is the best I have ever used. They are the perfect team!
Robert Eichinger
We love the small bank feel!
Joe & Miranda Mattingly
Once I started a business relationship with Rachelle, it was the only bank I wanted to work with. Rachelle has exceeded all of my expectations. In my opinion, Rachelle has gone above and beyond to assist in both my investments and personal endeavors. She is way ahead of her time and top notch in all aspects she brings to Plains Commerce Bank!
Jason Dingman
Julie kept us informed of the entire transaction even though there were many miles between us. Closing day was easy! The entire transaction went smoothly.
Colleen & Larry Sailman
I selected Julie as my banker as she was referred from a friend of mine. She was easy to work with and her follow through was great.
Mark Strobel
Andrew was very easy to work with - he answered all my questions and made my first home-buying experience a good one.
Laura Persons
Dawn, thank you so much for helping us buy the home of our dreams! You rock! Thanks for all you have done with us over the past year or so, it has been a pleasure working with you and we will definitely send some referrals your way!
Craig and Danielle Rowland
Andrew really took the time to explain everything to me and I was always updated on the process.
Gabrielle Kachena
As a first time home buyer, Jeremy walked me through each step and kept me informed during the whole process.
Jennifer Nopens
Dawn is always so great to work with and her team does a fantastic job of tying all the loose ends together.
Brian and Aimee Van Horssen
My very good friends had refinanced with Plains Commerce and recommended Kyle to me. I was NOT disappointed! I was very appreciative of all the check-in and follow up - made everything less overwhelming and very easy.
Katie Hagen
Tyrel was very responsive and friendly! Tyrel called me back right away and was very accessible. He did a great job of getting me pre-qualified so that I could make an offer on the home I wanted. He was very thorough and well organized.
Jeanie Bruggeman
I enjoyed working with someone who was knowledgeable and friendly.
Victor David
Plains Commerce was great and treated us wonderfully. All of our questions were answered quickly and they made buying our first home much less stressful.
Chris and Anne Weyer
They were very kind and professional and took good care of us in the loan process.
Mike & Amanda Neyens
Made the loan process very easy!
Ryan and Alyssa McGinnis