Mortgage Banker Finance
Warehouse funding options by Plains Commerce Bank are designed by mortgage bankers, for mortgage bankers. We go beyond traditional warehouse lines and deliver solutions that provide capital when you need it, without the headache.
Login
Benefits of Our Warehouse Facilities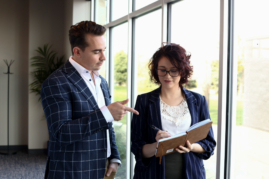 Our warehouse funding process is simple and swift, providing you with approval and funding in less than 30 days. We use a modern pricing index and automated technologies to ensure efficiency and security. Additional benefits include:
Improve cash flow with a higher advance rate (over 100% of the Note amount).
Save money with faster purchase turnaround.
Save time with an easy wire request system.
Avoid fires and headaches with a dedicated decision-maker in your back pocket.
No pressure - we don't have a non-utilization fee or minimum volume requirement.
Whether you're a seasoned correspondent or a mortgage broker transitioning to correspondent delivery, our aim is to help you grow your business through smart warehouse lending solutions.
Warehouse Lending Process
We pride ourselves on a streamlined lending process. From start to finish, there are four simple steps:
Set up a discovery call with your account executive or our VP of Warehouse Lending
Receive term sheet and Comergence application
Deliver diligence items and receive Board approval
Close and onboard, receiving funding within 30 days