Rooted in Relationships
Introducing Our Brand Refresh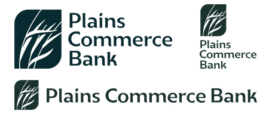 For over 80 years, we've had the joy of watching our communities, neighboring businesses and customers grow. Our commitment to quality service and excellence has remained true, and we're excited to introduce a new brand look that captures both our history and our future.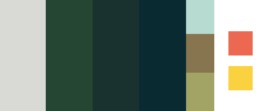 Our new brand elements, including a redesigned logo and fresh color palette, combine the legacy and history of who we are with the growth and innovation in the years to come at Plains Commerce Bank.

"One's brand is the definition of who they are and who they strive to be while continuing to set higher expectations and having the willingness to make changes. At Plains Commerce Bank, we're constantly learning, growing, and evolving. We are thrilled to show you, our customers-a fresh new look while continuing to maintain our traditional values."

Steve Hageman, CEO
What started as a single Plains Commerce Bank location in Hoven, SD, has evolved into 9 branches serving the communities of Aberdeen, Conde, Hoven, Mitchell, Sioux Falls & Watertown. The relationships we've built in these communities are at the heart of what we do. We firmly believe that good things grow out of real relationships.
Plains Commerce believes in banking with a purpose.
We work hard to understand and meet our customers' needs. If you are seeking a bank where service is a top priority, we invite you to meet with one of our bankers and become a part of our family.