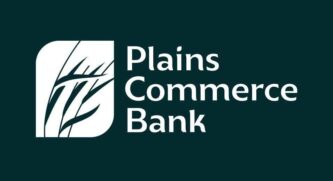 Thank you for visiting Plains Commerce Bank's PPP Loan Forgiveness Resource Center. Our goal continues to be to provide you with the most relevant and accurate information available to help you navigate the PPP loan process. This Resource Center will continue to be updated as the U.S. Department of Treasury and the Small Business Administration (SBA) continue to release updated information. Please be aware that the SBA released its initial loan forgiveness application and guidance on May 15, 2020 and has since updated their forms effective June 16, 2020. Updates, guidance, and frequently asked questions are expected to follow intermittently in the days and weeks ahead.
Preparing A PPP Loan Forgiveness Application – What's Next?
We continue to see changes and enhancement to the program and are expecting subsequent FAQ guidance releases. Many business owners are nearing the end of their initial Covered Period and perhaps at a point where they have used all of their loan funds for qualifying purposes and are anxious to move beyond PPP back to more normal business operations. For those that may be at or nearing this point of the loan process, Plains Commerce Bank recommends the following:
Continue to be patient and listen to details coming from Congress that may continue to provide more flexibility to the forgiveness process
Determine if your business meets the standards needed to apply via the shortened SBA Form 3508 EZ
Review and understand SBA Form 3508 or SBA Form 3508 EZ, if applicable, and the most recent instructions for each application. Borrowers should pay special attention to the Instructions for PPP Schedule A Worksheet areas discussing salary reduction and FTE reduction calculations and potential Safe Harbor opportunities. Please find links to these forms above.
Continue to collect and store the supporting data for your payroll and other qualifying costs to support your application
Business that received funding for a PPP loan prior to 6/5/2020 are now allowed, at their own discretion, to consider a 24 week Covered Period to help maximize loan forgiveness subject to the rules of the Payroll Protection Flexibility Act. Affected borrowers should review their qualifying costs based on their initial 8-week period and determine for themselves if they have achieved full forgiveness based on qualifying expenses and proceed with the forgiveness application based on that assessment.
Plains Commerce Bank has defined its application process and PPP Loan Application Checklist to be used as the borrower's cover page and to help assist in ensuring an application is complete.
Plains Commerce Bank is currently building its PPP loan forgiveness teams and processes while we await further guidance from the SBA as to their procedure submitting loans for review. We appreciate your patience with us and with the SBA as it is very important to us that we do this the correct and most efficient way for you. Please also continue to monitor our communication channels for updates from the bank as more information becomes available