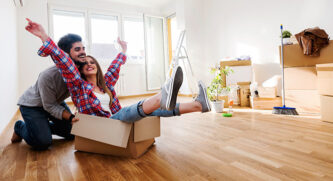 No matter what stage of the home-buying process you're in, using a Plains Commerce Bank mortgage calculator can be very beneficial and provide you with a variety of information needed to buy or refinance a home. Not only can these tools estimate your monthly payments, but they can also show how much you need to save to afford your dream home. Find which mortgage calculator is right for you below.
Calculate your monthly mortgage and see how the principal is paid over time. Use this information to help determine what and how much you're able to afford.
What you will need:
Loan amount
Interest rate
Loan Term
Are you thinking about refinancing your home? This mortgage calculator is right for you. Find out how long it may take to break-even on a refinanced loan.
What you will need:
Current monthly payment
New loan amount
New interest rate
Loan term
Closing costs
Do you feel overwhelmed by the amount of debt you have accrued? You're not alone. Determine if you can consolidate your debt by combining it with your home mortgage.
What you will need:
The balance, monthly payment, and interest rate of any current debt
The interest rate, term, and estimated closing costs of the new loan
This mortgage calculator determines the additional monthly payment amount needed to pay off your home loan sooner.
What you will need:
Original loan amount
Original interest rate
Original loan term
Months already paid Requested number of years to pay off
We're Here to Help
You're not alone. Whatever your mortgage needs may be, we can help. Connect with a Plains Commerce mortgage banker to get started today.
Contact a Mortgage Banker
The information provided by these calculators is for illustrative purposes only. The default figures shown are hypothetical and may not be applicable to your individual situation. Be sure to consult a financial professional prior to relying on the results. The calculated results are intended for illustrative purposes only and accuracy is not guaranteed.