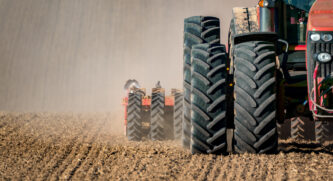 You want your farm operation to be as successful as possible. As your local ag banking experts, we want that for you, too.
To help you prepare, our ag bankers put together a few tips for you during renewal season – and year-round.
Develop an annual budget: VP/Business Banker Preston Broughton recommends using an annual budget, then using it to track your expenses each quarter. This is a good way to know if you are on or off your budget plan.
Know your cost of living: It's important to know your true cost of living, Preston said. Knowing this will help you stay on budget for the year.
Keep detailed records: We suggest keeping detailed records of income and expense, including capital purchases and sales during the year. This will give you an accurate idea of where your finances are when renewal season begins.
Keep your business healthy: The health of your business needs to be a priority. VP/Business Banker Rodney Krantz encourages you to keep in mind that your operation is key to your way of life and if it isn't running smoothly, it may not be providing for you and your family the way you would like. Make profitability a priority and manage your business accordingly.
Know your financial goals: Rodney suggests making a detailed plan for your financial goals, both short and long term. This will allow you to watch where you are regarding your financial plan.
Establish open communication with your banker: Rodney encourages you to always be open and honest with your banker. This way, your banker can help you make the best decisions for you and your business.
We know that nature can be unpredictable. That's why our ag bankers are here to help you make financial decisions that will make sure you're ready for anything. And if you have questions, just contact us.