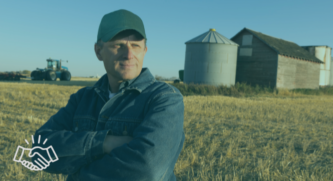 Small Businesses Power the American Economy
In the professional world, you hear people use words like heart, soul, or backbone. They may be describing a person. Maybe they're describing what is the driving force behind something.

Politicians, economists, and advocates use these words almost daily when talking about the heart, soul, and backbone of the American economy.

So, what is the heart, soul, backbone of the American economy?

Small Business.
According to the U.S. Small Business Administration, 99.9% of all businesses in the country are designated as small businesses. According to a 2021 profile, the small businesses of South Dakota employed over 58% of the workforce, or 210,000 employees.

Rural America is one of the more entrepreneurial places you will find not just nationally, but over the globe. From our farmers and ranchers to our retail, construction, real estate, finance, and tech companies, they all play an integral role in servicing the communities they are in and being innovators in every sense of the word.

Small businesses are not just employing people and providing a need to their local and regional economies though. These entrepreneurs are some of the most innovative, forward-thinking individuals.

The Community Banking Role in Small Business

Community banks play a key role in the development of small businesses in their local economies.
And it starts with relationships.

Relationship is a word most used when discussing community banks and the businesses they serve.

Plains Commerce employees are members to their local chambers, city council members, or have a helping-hand in non-profit organizations. This allows our staff to know their local economies well and be connected to the ever-changing business world in their towns and cities.
Being connected to these organizations lends the staff and executive teams the power to be nimble and understanding when it comes to customers' business plans, strategic vision, and operating needs.
Here at Plains Commerce, we see it as our mission to be that business relationship you can lean on.

If you're a small business or ag operation and want a team you can trust, contact us today.