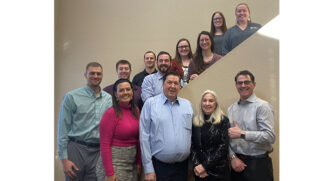 Plains Commerce Bank Alongside Chef Louie's Work Together Taking Action to Benefit the Future of the Mitchell Community

MITCHELL, SD - Plains Commerce Bank is building a new branch to expand their current Mitchell footprint to better serve and meet the needs of customers.
"We are excited for this opportunity for Plains Commerce Bank, but more importantly the Mitchell community. Mitchell's location in the heart of South Dakota- and the attractions and amenities within our town- make it a wonderful place to live, work, and grow," said Jill Luque, Executive Vice President, Plains Commerce Bank Mitchell Branch manager. "Plains Commerce Bank believes in putting our energy and resources into the communities that we serve. We believe that this new and exciting location will allow us to host our customers, community, surrounding areas, and visitors right in the heart of town," added Luque.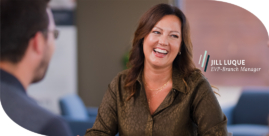 In 2012, Plains Commerce Bank opened a loan production office in Mitchell with Mitchell native, Doug Krantz. Three years later in 2015, Plains Commerce expanded to a full-service branch to better serve Mitchell and the surrounding communities. Now nearly a decade later, what started as a one-person operation has turned into an office currently full of 9 banking professionals. The bankers include the best and most trusted lenders and support staff in the industry that come from a variety of banking and service backgrounds, experience, and training. Plains Commerce Bank Mitchell staff are alumni of Dakota Wesleyan University, Mitchell Technical College, South Dakota State University, University of South Dakota, and Southeast Technical Institute. Luque is a 2018 graduate from the Graduate School of Banking in Boulder, Colorado with a focus in bank financial management, marketing, and leadership.

"Opening a Mitchell branch in 2015 was a huge step forward for Plains Commerce Bank as a company. We believed then, as we still do today, that we have common ground with Mitchell community members. Our Midwestern roots are perfectly represented in Mitchell, and like you, we believe that the best way to lead is by action," remarks Luque. "We appreciate all of the customers who believe in us and believe in our banks core values. Because of you all, we are able to take action and build a comfortable branch facility with all the features our customers and community deserve."
The new Mitchell branch will be built on the corner of Havens and Burr, taking the place of the beloved and world-renowned Chef Louie's restaurant, owned by the Fredericksen family since 2001.
"Chef Louie's and the Fredericksen family are so proud and blessed to have partnered in selling the property to Plains Commerce Bank in Mitchell," as stated by Jan, Larry, and Cary Fredericksen. "Working with Plains Commerce Bank has been an honor and privilege that will be expanded into the future for the city of Mitchell."
Plains Commerce Bank plans to have the new branch completed by early 2023. Both EVP, Branch Manager Luque and the Fredericksens' comment, "The new build will be a beautiful business structure to be appreciated by the whole community and surrounding areas."
"Plains Commerce Bank pledges to take action right here in our hometown to reach our community's goals and vision for the future of Mitchell. In a community that's already so wonderful, we're pleased to have opportunity to continue its expansion. This new structure will be a pillar of Mitchell for decades to come, and we will forever honor the Chef Louie's legacy on this corner," remarks Luque.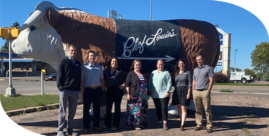 Chef Louie's story, however, may not be over. When asked if there is another chapter left for the famous restaurant, the owners replied, "God already knows our plans for Chef Louie's, we are just waiting for him to tell us."
Plains Commerce Bank is committed to serving the needs of the Mitchell community with selflessness, generosity, and philanthropy. Plains Commerce Bank strives to find alignment in following its Core Values, which are: Traditional Values, Results Matter, Be Unique, Empower Our People, and ONE Team.
Building on more than 90 years of history in South Dakota, Plains Commerce Bank offers a full suite of personal, commercial, and mortgage services in 10 locations across the Dakotas. Plains Commerce also operates Windsor Mortgage, and in total, employees over 600 individuals across the United States. Plains Commerce is consistently rated among the top community banks by the Independent Community Bankers of America (ICBA), including Top Performers of 2020 in the more than $1 billion category.