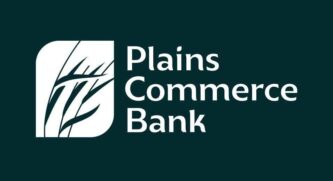 Thinking about your 1970s kitchen that needs an update or purchasing the RV you've been eyeing for months (or years) but don't have the cash just lying around? Why not use the equity in your home. It's there and it's available for you to use in a multitude of ways.
What is a HELOC?
A home equity line of credit* is just that-a line of credit. Similar to the way a credit card works, you use money from your HELOC to make purchases and make monthly payments on principal and interest. Your interest rate will adjust with the prime lending rate, but the monthly payments often only require accrued interest to be paid. And since the loan is tied to the equity you have in your home, the interest you pay may be tax deductible. Be sure to consult with your tax advisor for eligibility.
However, unlike a credit card, a home equity line of credit is secured because it's back by an asset with value: your home. By making your mortgage payment each month and as the value of your home goes up, you're building equity. And a HELOC allows you to borrow against that equity. The bank offers you a lump sum and you borrow as much or as little as you need, when you need it over a certain period of time.
How Does a HELOC Work?
The dollar amount of your HELOC upon application and approval is based off of your loan-to-value. To calculate this number, simply divide your current loan balance by the current fair market value of your home.
A loan balance of $100,000 for a home that's appraised for $200,000 means you have a loan-to-value ratio of 50%. If a HELOC is right for your situation, you will have to factor that amount into your loan balance. A $25,000 home equity line of credit would make your total loan balance now $125,000 and your new loan-to-value would be 62.5%.
Why HELOC?
Home equity lines of credit are in essence revolving credit lines that use your home as collateral against default. What you spend HELOC funds on doesn't have to be tied to your home. The only role of your home in a HELOC is to serve as collateral to secure the money you borrow. You have the ability to borrow on your HELOC to pay for a new garage and later to buy a car. You can access HELOC funds when you want, but cannot exceed the amount set when you signed for the credit line.
HELOCs have many advantages for those who use them wisely. Since the credit line is secured by your home, the interest charged on what you borrow is generally far lower than what you would pay on an unsecured credit card. The catch, of course, is that the home secures the HELOC. If you default, the lender can foreclose on your home.
Who is a HELOC Right for?
A common misconception is that a HELOC is to be only used for home updates, repairs, or remodels. However, you can use a home equity line of credit for typically any expenses that you see fit. From purchasing a car to building a garage to using it as a safety net in times of emergency, a HELOC gives you the freedom to finance what you choose.

Ask yourself these questions:
Do you have a good credit score? Having a good credit score is typically a requirement for getting a HELOC. Just like other loans, your credit score is one of the ways a lender evaluates your ability to pay back a loan.
Do you have a low debt-to-income ratio? Having a low debt-to-income ratio may be even more important than having a good credit score. A debt-to-income ratio measures your ability to manage your monthly debt payments. It compares your debt repayment amount to your overall income. To calculate your debt-to-income, divide your recurring monthly debt by your gross monthly income.

Do you have equity in your home? Borrowing against the value of your home requires that you have home equity. This is often measured by your loan to value ratio. This is essentially the difference between the balance of your mortgage against the fair market value of your home.
When Should I apply?
HELOCS don't necessarily have a season since their use can be quite multifaceted. However, sometimes it is required that you have lived in your house for a certain stretch of time before you can use its equity. This can be as little as six months but sometimes up to a year-it all depends on your lender's requirements.
Where Do I Apply?
To apply for a home equity line of credit, please stop in or reach out to a local a banker. To get the ball rolling, download and fill out our HELOC application to bring along with you.
*All credit and loan products are subject to credit approval.