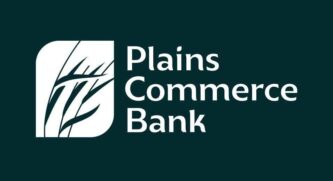 Committed to You
At Plains Commerce Bank, we believe in serving our communities and enriching lives. During these unprecedented times-this is more important than ever. Because even though we're all a little farther apart these days, we're still in this together.
Our Customers and Our Communities
Committed to helping our customers, non-profit organizations, and small businesses that are leading the response to the challenges created by COVID-19, Plains Commerce Bank has given over $40,000 in contributions to help our local economies as we all work to emerge from this crisis.
These contributions will help address food insecurity, aid struggling businesses, support our front-line workers, and provide assistance to those who need it most within the communities in which Plains Commerce serves.
"Over these past weeks and months, we've realized that there is a need across South Dakota resulting from COVID-19. Plains Commerce Bank is delighted to be able to give our strong nonprofit partners, local businesses, customers, and friends added power to do more of the great work they've already been doing and over the long term, help our local communities become even more resilient," remarks Brent Heinert, Plains Commerce Bank President.
Plains Commerce Bank Funded Organizations Include:
One Sioux Falls: A disaster fund set to help residents in Sioux Falls MSA avoid evictions if they are unable to work due to COVID-19.
Boys & Girls Club of the Sioux Empire: Provides developmentally appropriate programs for children that enable each child to grow and learn at their own pace. Each child is given the opportunity for individual development and exploration through an environment that is creative, stimulating and nurturing.
Hungry Hearts: In a staggering number of homes in Sioux Falls, many children have just one meal they can count on most days: their school lunch. And while school has been cancelled for nearly eight weeks, Hungry Hearts has been working diligently to provide children food amidst the Coronavirus pandemic in addition to paying off delinquent lunch accounts at local schools.
Move to Heal South Dakota: Gives the opportunity to heal the mind, body, and spirit through movement.
Ronald McDonald House: Provides a caring and comfortable home away from home that supports families and keeps them together during a child's illness.
Sioux Falls Cares: Since 1991, Sioux Falls Cares has been providing food, clothing, toys, and necessities to families each year. 100% of funds collected go directly to the families during the holiday season-although the work happens throughout the year.
Lutheran Social Services: Provides a broad continuum of care for all individuals. Hospitality that is comforting and welcoming, opportunities to access services with ease, the possibility for happiness and peace of mind while being embraced without judgement.
Sioux Falls YMCA: Dedicated to youth development, healthy living and social responsibility-the YMCA doesn't just strengthen individuals, they strengthen communities.
United Way of Aberdeen COVID-19 Relief Fund: Funding set aside to focus on local needs and efforts in Northeastern South Dakota. The United Way will provide these funds to social service non-profit agencies that are serving any unmet needs related to COVID-19 in Northeastern South Dakota.
Hoven Ambulance and Fire Department: Like so many rural communities, they rely on volunteers for both fire fighters and first responders. The ambulance service and fire department serve and protect not only the local Hoven residents, but many in the surrounding areas.
Watertown Chamber of Commerce: With the donations from over 75 local Watertown businesses, the Watertown Chamber of Commerce was able to raise $260,000 in gift card sales to help aid local businesses amidst the COVID-19 pandemic.
Watertown Relief Fund: Setup through the Watertown Area Community Foundation, this relief fund is to support the emergency needs of nonprofit organizations, groups, and churches in their increasing efforts to serve others during the COVID-19 pandemic.
Mitchell Salvation Army: The Mitchell Salvation Army is helping provide emergency assistance for low-wage employees facing financial hardships due to COVID-19. The support they need-assistance with rent or a mortgage payment, utilities, food, and other supplies.
Bismarck MSA United Way Pandemic Relief Fund: Provides assistance to ensure vulnerable populations have access to food (to include weekend hunger for students, elderly meal deliveries to their homes, food distribution sites in high-poverty neighborhoods). Support the response to protect unsheltered and most vulnerable residents through this crisis. Support to agencies who provide emergency assistance to individuals and families affected by this crisis, through targeted investments where jobs and wage reductions are disproportionately impacted. Provide additional support to our non-profit partners, in alignment with our mission to break the cycle of poverty, that experience a decline in giving due to the pandemic & its impact on the economy & giving cycles.
Heaven's Helpers Soup Kitchen: A soup kitchen setup like a restaurant, the Heaven's Helpers offers meals to patrons who may be unable to provide necessary nourishment for their families.
"These uncertain times do not alter our unwavering commitment to our customers and our local communities. "While we are all facing unprecedented times, we are a people-first organization. Being able to help provide aid to healthcare workers, small businesses, and hungry families-it's what we're all about."-Heinert.