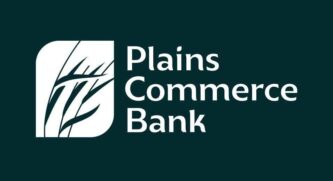 We've received notice from our customers that they are getting a postcard in the mail regarding their recently closed mortgage. These postcards are not from Plains Commerce Bank. These postcards are a scam – do not call the number listed.
If you called the number, contact us immediately: 877.227.7548.
We take your privacy seriously and would not send confidential account information on a postcard. Account information from us will always come in a sealed envelope with our logo, sent via email or we will call you.
Things to watch for:
Always be wary of postcards with any account information. We will always mail personal information in sealed envelopes.
The postcard doesn't have our logo. All our materials will always have the Plains Commerce Bank logo, as well the Member FDIC and Equal Housing Lender logos.
In the bottom right corner of the postcard, you'll see "All information provided by H.W.C....loan information not provided by Plains Commerce Bank." When sending mortgage information, our materials will always be clearly labeled as from us.
Your Mortgage ID number is displayed. We would never display account information on a postcard. All personal information is sent in sealed envelopes.
The number listed on the postcard is not our phone number.
If you receive mail and you're unsure if it's legitimate, contact us.