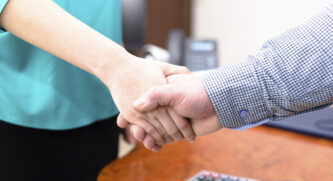 No one wants to deal with high fees, unnecessary charges, and bad customer service, which is why many customers consider switching banks. In fact, 1 in 5 Americans contemplated moving their checking account to another bank at some point over the course of a year, according to a 2012 Consumers Union survey of over 1,000 bank customers. So, did the customers surveyed switch? Only half of them did. 
Why don't people switch banks? 
Transferring automatic payments and direct deposits is too much trouble. 
In the same report by Consumers Union, 63% said transferring automatic payments and deposits stopped them from going with a new bank. Setting up automatic withdrawals and deposits requires some work! After going through the hassle of setting up automatic payments for rent, mortgage, utilities, insurance, or the gym, and having paychecks automatically deposited, doing it all over again can seem daunting. 
Going through the whole ordeal will take too much time and effort. 
Depending on the bank you're leaving (and the one you're thinking about switching to), time and effort can vary—and just the thought of going through the process can stop customers from starting. This is the second most cited reason for not switching at 37%, according to Consumers Union. 
It can also take banks time to get everything in working order (e.g., setting up new automatic payments) once you've started the process. 
Transfer fees are too much.
Again, this will vary from bank to bank. However, over 1 in 4 bank customers said that paying transfer fees—or being charged to move personal funds from one bank to another—made them think twice about switching, according to Consumers Union. If you switch, be sure to ask the bank whether or not they charge a fee to close an account. Some big bank names have an early closing fee charge of $25, according to Consumer Reports.
When is it a good time to switch banks?
If you're going through a life transition, switching may save you time and money if the bank you choose has less fees, better interest rates, and/or more convenient bank and ATM locations. So, when is it a logical time to switch? These are just a few instances: 
You're moving to a new location, starting a new job, or going off to college
You're starting a business and have personal accounts at the same bank
You're ready to save and want a better interest rate 
ou bought a new home or took out a new loan
You changed your status to married or single
Really, it may be less work than you think.
No matter what, switching banks will take a little work. But it doesn't have to be a headache. If we were you, here's how we'd go about it:
Talk to your new bank about their product offerings. Find the right type of account(s) to meet your financial needs. Then, get your new account(s) set up. 
Next, go through your old bank statements and determine who you have automatically withdraw money from your account. If you have your bankcard saved on e-commerce websites, such as Amazon, you'll want to switch those eventually, too. 
Submit an automatic deposit and payment transfer form to your new bank. 
At your old bank, ensure you have no pending checks or transactions. 
Finally, when everything is ready at your new bank, close your old account. 
Yes, switching does take some work, but your new bank should be able to guide you through the process. If you want to talk with a personal banker about switching, feel free to contact us or visit our Switch to Plains Commerce Bank page. No pressure—we're always happy to help educate consumers about personal banking options.