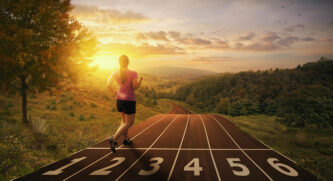 It's an opportunity that only comes once a year, bringing employees' competitive spirits into overdrive. The Plains Commerce Bank Fitness Challenge is an annual health initiative aimed to help employees work towards a healthier lifestyle through exercise and clean eating. Human Resources Officer, Caren Schreter says, "The Fitness Challenge was originally created in order to help employees maintain a healthy lifestyle and to build a bond between co-worker as they work as a team."
In the nine years since the challenge began, employees have "traveled" to many different locations including Fort Lauderdale, Mexico, and the Bahamas. Participating employees create a team with two other members and begin their journey to the destination. During the six week period, the teams exercise to move toward the destination, tracking "spring break miles" as they exercise every week. One mile of running, walking, or using an elliptical equate to ten spring break miles, while a mile of biking is equal to five spring break miles. Teams also have the opportunity to compete in extra credit and bonus challenges for a cash drawing. Bonus challenges this year have included a week without caffeine and getting 7-9 hours of sleep per night.
The current fitness challenge has been a particularly hot topic of discussion with the theme "We're All Going to Hell (Grand Cayman)." Employees have rallied around the theme, even creating team names such as The Hot Devils and the Queens of Evil. With a total of 2541 miles to Hell, Grand Cayman, each participant had the challenge of completing approximately 12.5 miles per week to reach the destination on time. Some employees went above and beyond this measurement, even going as far as 36 miles a week. IT Specialist, Tigh Leibel shares that the challenge is a great way to kick-start his workout and get in shape after the winter months. Leibel, a challenge competitor, says, "It was my team's goal to reach Hell the fastest this year."
Recent studies have shown that employees who exercise regularly and maintain a healthy diet are 96% more likely to see an increase in their workplace productivity. Leibel agrees, stating, "I can definitely see the effects of the challenge at work. I am stronger, my posture is better, and I feel more energized during the day." The Plains Commerce Bank Fitness Challenge is a great way for bank employees to foster teamwork, maintain company morale, and retain healthy employees. "With nearly 60% of our workforce participating, we know we're offering something beneficial for our employees who love taking part in the challenge," says Schreter.
See some photos from participating teams below.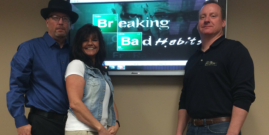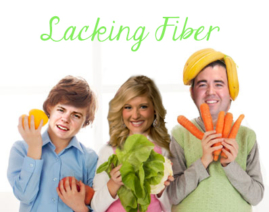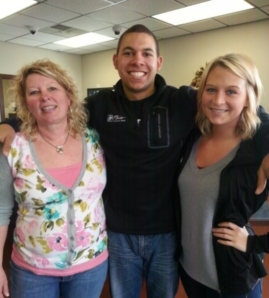 http://www.foxbusiness.com/personal-finance/2013/11/04/making-health-fun-and-social-affair/
http://www.businessnewsdaily.com/2963-healthy-diet-impacts-productivity.html