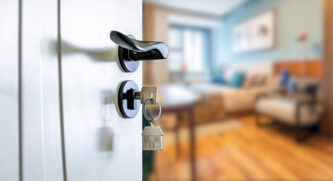 You've heard it before: the best things in life are worth waiting for. Sure, we believe that, but we also believe that having your dream home ranks near the top of your list of "best things." So we don't believe you should have to wait indefinitely. Or incessantly.

In fact, we think now is the perfect time to take out a new home mortgage. Here are three reasons why.
The Timeline
Our mortgage bankers are pros, and that means they work fast. You can partner with our team today and have all the paperwork signed in a matter of weeks. Mortgages are our specialty, and no detail will slip through the cracks. We follow a 7-step process that helps us streamline the mortgage process so you don't have to stress about anything. You'll be moving in before you know it!
The Timing
Good news: Interest rates on mortgage loans are currently at record lows. Lower interest rates mean lower monthly payments, which saves you money in the long run. However, getting the best mortgage rate depends on your situation.

Start by finding the right mortgage loan for you. The differences between a fixed-rate and an adjustable-rate mortgage can really stack up when compared based on your personal situation. What's best for you depends on a few things—the timing of your mortgage loan and the financial landscape, for example. Our mortgage team is here to help you navigate the whole thing.

The Team
Did we mention we have an expert mortgage banking team? Our friendly home loan specialists are dedicated to giving you the best experience possible. Ask us anything from "How do I get started?" to "How much do I qualify for?" and we'll figure it out together. We're here to ensure that your hardest questions get answered and best decisions are made.
You've been waiting for the right time to buy your dream home, and we're excited to help you do just that. Why wait any longer?
Start your new home mortgage loan process today with a consultation or online application. You'll be glad you did.