Teresa Veflin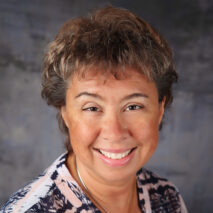 Teresa Veflin
Mortgage Banker
Meet Teresa Veflin.
Teresa has been with Plains Commerce Bank for 17 years and has worked in several different capacities, accumulating a wide variety of knowledge and experience. Teresa enjoys helping people reach for their dreams and works hard to find the best option for every customer.
Born and raised in Watertown, Teresa is committed to the future of the community. Teresa understands that owning a house is not the same as owning a home and looks forward to helping her customers make a home for their family in Watertown.
Teresa, along with her family members, have been active in church, school, and Watertown community events. She and her husband have 5 children and 7 grandchildren; Teresa is excited about the future and opportunities it holds.
In her free time, Teresa loves to go on motorcycle trips with her husband and attending her grandkids' events, and she never says no to babysitting!
Meet

with Teresa
Fax
(605) 886-8673‍