Rich Vincent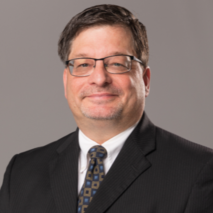 Rich Vincent
Retail Banker
Meet Rich Vincent. With a background diverse in retail management, non-profit, and state government banking, Rich brings a wealth of knowledge and experience to Plains Commerce. Highly motivated to providing quality customer service, Rich seeks to meet and exceed the needs of his customers.
"I strive to make every contact with each of my customers a positive and engaging experience," remarks Rich.
In his free time, Rich enjoys traveling to Major League Baseball parks throughout the country and golfing.