Molly Wood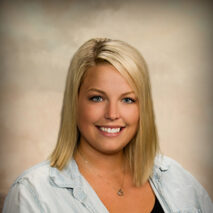 Molly Wood
Branch Manager
Meet Molly Wood. Over the years, Molly has aimed to give customers the highest quality of service. She has worked in various areas within the bank and is dedicated to expanding her knowledge and experience in the industry. Molly's hardworking mindset allows her to help customers make informed financial decisions. Molly truly enjoys getting to know our customers on a personal level while assisting with their needs.
Positivity and honesty are two key qualities that Molly strives to live by in both her professional and personal life. That's why she works hard to provide customers with feedback promptly and accurately. She is happy to help with customers' needs so they always feel comfortable reaching out to her.
Molly enjoys spending time with her husband and three kids doing a variety of activities. From going to Storybook Land, to soccer games, to swimming lessons, she loves it all!
Fax
(605) 225-9560‍