Heather Koens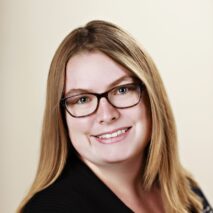 Heather Koens
Retail Banker
Meet Heather Koens. Heather grew up in Groton, South Dakota and moved to Aberdeen to attend Northern State University. She is the oldest child of a blended family, with 4 sisters and 2 brothers.
Heather worked as a teller and teller coordinator at a bank in Aberdeen for 5 years before moving to Watertown to work at Plains Commerce Bank. Heather enjoys meeting new people and getting to know customers at the bank. Her experience in the banking world helps her create lasting relationships with her customers.
When she is not working, Heather likes to read, watch movies, play board games and hang out with family.

Fax
(605) 886-8673‍