Dawn Brown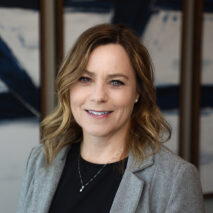 Dawn Brown
Senior Mortgage Banker
Meet Dawn Brown. With over 25 years of experience, mortgage is the perfect fit for Dawn. She finds great joy in getting her customers to closing and seeing their faces light up as they get the keys to their new home. Since each mortgage is so unique, Dawn looks at her career as though she is putting together a puzzle. Once all of the pieces are in place, Dawn is confident that she has found the best option to fit her customers' needs.
Dawn grew up in Hoven, South Dakota and is proud to say that is where the original Plains Commerce Bank first opened. She grew up raising rabbits and bottle feeding calves including her two favorite pet cows: Arly and Buster! Growing up on a family farm in rural South Dakota taught Dawn a great deal about responsibility, respecting her neighbor, and to appreciate life. She worked hard at Northern State University to achieve an Associate's of Business Accounting degree so she could learn how to run numbers for her customers in a way that makes sense.
Dawn and her husband now reside near Lake Madison and have four children.
Apply

with Dawn
Meet

with Dawn