Chris Swiden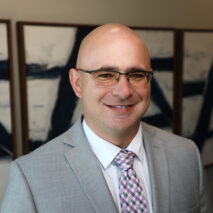 Chris Swiden
Mortgage Banker
Meet Chris Swiden. Chris is a mortgage banker in Watertown, SD. His love for the community and helping people is what drew him to the mortgage industry. Chris believes home is a special place, where memories are made, and families can thrive. This conviction is the foundation from which he works to find the right financing program and product for every individual.
When you work with Chris, you'll find he is a relationship first person. He will work with you to find solutions to your lending needs. With Plains Commerce Bank, the region's leading mortgage lender, and Chris at your side, you'll be sure to understand each part of the process and feel confident every step of the way!
Chris is married with four kids. When he's not working, he's enjoying the outdoors- golfing, hunting, and fishing. He has two degrees from Black Hills State University, a masters from Montana State University, oh and he's an Eagle Scout too!
Apply

with Chris