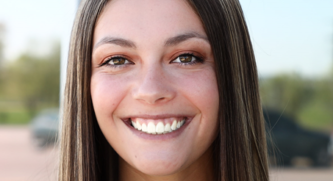 Karsyn Kleinwolterink of our Client Administration Team has been awarded the South Dakota Bankers Foundation scholarship of $4000!
A current student at South Dakota State University, Karsyn is pursuing her degree in Business Economics with minors in Marketing and Banking & Financial Services. She is the first in her family to attend college and is working towards a career as a Mortgage Loan Officer.
Karsyn grew to love the Mortgage industry through her mom, Shawna Kleintwolterink, who has worked in mortgage for nearly 20 years and currently is a Mortgage Banker at Plains Commerce. Karsyn started her career with Plains Commerce through an internship in Post-Closing and Approvals/Disclosures within Windsor Mortgage and currently works part-time in Client Administration.
Karsyn loves being able to share her knowledge with friends and help individuals understand the complexities of mortgages. In her free time, she volunteers with Feed South Dakota and the Banquet, while enjoying college intramurals.