Tim Dunn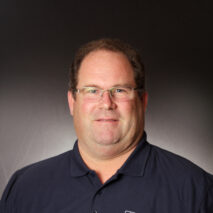 Tim Dunn
Retail Banker
Meet Tim Dunn. As a new member of the Plains Commerce Bank team, Tim brings a wealth of knowledge and experience with him as he has been in the financial services industry for over 20 years. Tim will help you find the right product to meet your banking needs and goals.
"I enjoy getting to really know my customers. Helping them select the product best suited for their situation and making sure they fully understand it is something I take great pride in," remarks Tim.
Outside of the bank you may find Tim on the water fishing, in his workshop building something, or playing with his dogs on his acreage with his wife, Teresa. Tim enjoys volunteering and is a member of the MAC Board with Sioux Valley Energy and the El Riad Shrine Culinary Unit.
Fax
(605) 275-2466‍