Matt Jensen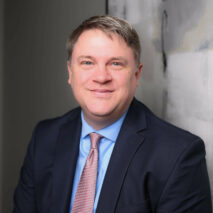 Matt Jensen
Chief Financial Officer
Meet Matt Jensen. Matt joined Plains Commerce as CFO in January 2023. He is an accomplished finance and treasury leader with 24 years of experience. He worked for a large mortgage company for 8 years in Minnesota and one year in Sydney, Australia. Matt then moved his family to Sioux Falls and worked for a Bank as the Treasurer and SVP Finance for 14 years prior to joining Plains Commerce. The mix of traditional banking and mortgage made Plains Commerce a great fit for Matt's background.
Matt says, "I gets the most out of my career when I'm part of a collaborative team, all pulling in the same direction, to achieve great results."
When not at the office, Matt spends time with his wife, two children and their new puppy. He enjoys attending his kid's events, going to the theater, taking vacations, and watching his beloved Minnesota sports teams.