Jeremy Huber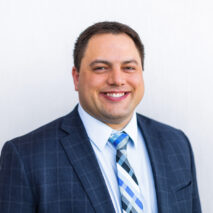 Jeremy Huber
Senior Mortgage Banker
Meet Jeremy Huber. Jeremy is here to make the mortgage process as simple and straightforward as possible whether you're buying your first home, upgrading, downsizing or refinancing. Customers may be surprised at how easy applying can be when done correctly. You could be closing in 30 days or less and before you know it, you'll have a mortgage that fits your lifestyle and a new home to go right along with it.
Jeremy has been in the mortgage industry for years and has been known to provide high quality service. He's worked for a few places but says there is no one he'd rather work for than you. Jeremy states that he has always lived life to the fullest and truly wants to see you live your dreams.
Plains Commerce Bank offers a variety of loan programs and what sets us apart from other lenders is that we have the ability to meet, process, underwrite and service our customers' loans all under one roof.
Jeremy grew up in the small town of Ethan, South Dakota. He had the privilege of playing college football at Augustana College where he graduated with a bachelor's degree in business administration. In his free time, you'll find Jeremy camping, in a tree stand, waiting to pull the next perch through the ice or playing mechanic on his RV or motorcycle.
Apply

with Jeremy
Meet

with Jeremy