Brian French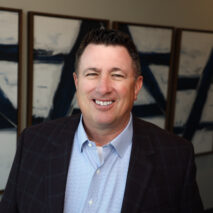 Brian French
Mortgage Banker
Meet Brian French. Over the years, Brian has operated his career in business, management and finance on principles, values, and a genuine dedication to exceeding his customer's expectations.
Brian prides himself on being a person you will be able to count on to provide you with amazing service, true integrity, straightforward honesty, accessibility, attention to detail, complete transparency, and an extensive knowledge of every facet of the mortgage loan process.
Whether you're a first-time homebuyer or a longtime home owner, purchasing a new home can be a complex endeavor without financing from a trusted source. At Plains Commerce Bank, we offer a variety of residential loans from conventional to non-traditional to government loans like FHA and VA.
In addition, we are able to meet our clients, process, underwrite, and service loans all under the same roof while being by your side every step of the way. Brian is here to answer all of your home-financing questions to help you feel confident about your financial decisions. Brian hopes this will give you a peace of mind making it easy for you to relax, and focus on finding a place to call home.
On a personal note, Brian enjoys time with his family and the many wonderful friends that he has had the opportunity to do business with along the way. Brian enjoys playing golf and watching sports. He lives in Sioux Falls, SD with his wife, Barb, and their son, Ethan.
Brian welcomes the opportunity to meet you and your family, helping you achieve your home mortgage goals!
Apply

with Brian