Popmoney Online Payments
Simplifying How You Send Money.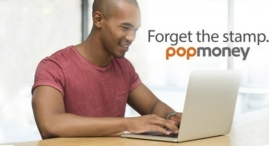 The Popmoney personal payment service lets you send, receive, or request money from friends, family, or just about anyone with an email address or mobile number*.
Popmoney is part of our online bill pay service and lets you move money from your bank account to theirs safely and securely, with ease. And Popmoney is easy for your friends and family to use at their bank or at Popmoney.com.
And since it's available through our online bill pay service, you don't need to sign up for anything new to get started using it today!
Use Popmoney to:
Give a gift to family or friends
Collect rent from tenants or roommates
Request money for dues, your sports team, or group activities
Send money to your child at college
Pay back friends for those tickets to the big game
Once you get started, you'll see that Popmoney really is an easy way to pay just about anyone.
To get started, view our video tutorial on PopMoney.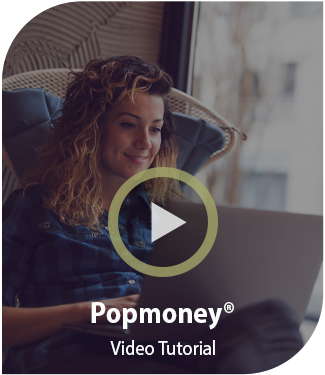 Transaction fees may apply. Individual monthly and daily limits apply. Minimum transaction amount $5.00 U.S. dollars. Must have Plains Commerce Bank Online Essentials to participate. Funds availability based on individual financial institution and/or payment provider. Data rates may apply. Check with your mobile phone carrier for details.