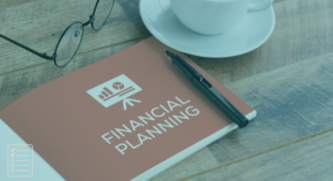 The Great Wealth Transfer
Written by Kyle Pickner, Chief Trust Officer
Mike Tyson is a cultural icon.
The face tattoo, the Hangover movies, the arrests.
However, if you're old enough to remember Tyson is most famous for being one of the best punchers in the history of the sport of boxing.
During Tyson's time in the ring, he coined many phrases that are remembered fondly. Probably the most quoted lines from Mike Tyson is "Everyone has a plan until they get punched in the mouth."
Right now, it feels like negativity surrounds us every day in the markets. Inflation is at 40-year highs. The stock market is getting crushed on a weekly basis. Supply chain disruptions aren't getting resolved. Consumers are feeling pinched at the pump and grocery store, and analysts are predicting a recession for the U.S.
When news is bad, we sometimes spend more energy worrying about that news than if we just ignored it all together. And as humans we tend to believe doing something will help.
But in the fast-paced world of finance, doing nothing is normally the best course of action. Since World War II, there have been 12 recessions in the U.S. Essentially, one every six and a half years on average. Meaning, throughout our financial lives we may get punched in the face- metaphorically speaking.

That is why it's so important to have a plan in place.

Having a long-term financial plan isn't just a tool for navigating your way through the markets though. It helps you create a long-term strategy for achieving all your financial goals.
A 2021 Gallup survey shows, only 30% of adults who have any financial plan in place.
These are stark numbers, but you don't have to be part of the 70%.
If you don't have a plan, start thinking about what you need to do. If you have a plan, stick to it, and reassess periodically. If you're not sure where to start, look to a financial professional who can lead you on the right path.
At the end of the day, stay focused, be consistent, and stick to your long-term strategy. Because even though you might get knocked down, your plan won't.
This is intended for informational purposes only.