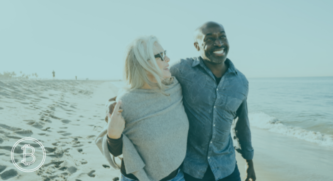 The New Standard in Retirement Accounts
Written by Kyle Pickner, Chief Trust Officer
On April 26, 2022, Fidelity Investments, announced they will now offer investors access to put bitcoin in their 401(k)s. This makes them the first provider to do so.

With over $11 trillion in assets under administration and 23,000 employers, Fidelity is the largest retirement plan provider in the United States.
This wasn't only a groundbreaking announcement for the crypto world, but also every employee in America working for a company with an employer-sponsored retirement plan.
The 401(k)
Since its inception in 1978, the 401(k) has become one of the most popular employer-sponsored retirement plans in America. Over 600,000 plans in businesses big and small offer their employees the ability to save for retirement through these vehicles.
According to the Investment Company Institute, as of September 30, 2021, 401(k) plans in America held over $7.3 trillion in assets with over 60 million participants.
These plans offer a wide array of investments, traditionally in equity and bond funds, where you can allocate a percentage of your gross income.
Traditional equity and bond funds have been deemed the safest way to invest for decades and provide meaningful returns to retirement savers.
Why Bitcoin?
Bitcoin and cryptocurrency in general have their detractors. But why?
Is it due to lack of understanding? Fundamentals? Or something else?
As humans, we tend to trust things more the longer they have existed. This is called The Lindy Effect, which states, "The longer a period something has survived to exist or be used in the present, it is also likely to have a longer remaining life expectancy."
It comes down to advancement and technology. When the airplane was created, people thought the Wright Brothers were insane. People scoffed at the idea of the internet and mobile phones. Now look at the world.

Implications
So, what are the implications of this announcement?
The Department of Labor asked plan fiduciaries to "exercise extreme care" before they consider adding a cryptocurrency option to a 401(k) plan's investment menu for plan participants.
With over 220 million users globally, the crypto world is turning more mainstream by the day. Individuals are clamoring for access to these assets in a safe and secure manner.
Prior to this, it was difficult to invest in bitcoin and other cryptocurrencies in a retirement vehicle as there are few providers in this space.
Self-directed IRA companies have been popping up in the last few years offering customers a way to open Individual Retirement Accounts and buy cryptocurrency. However, this process is somewhat cumbersome, and these providers do not always have the best controls in place.

Offering this new option to allocate a portion of retirement savings to bitcoin will make it easier for millions of employees to finally get access to this new asset.
Bottom Line
In thirteen years, bitcoin has gone from $0 to a $750 billion asset class as of this writing. That increase overall is incredible beyond anything the world has ever seen.
It seems every financial company in the world is looking to this asset class to change the future for the better.
However, before you take the plunge, do your research, and talk to your financial advisor.
This is intended for information use only and is not intended as tax, legal, or investment advice.
These services are not insured by the FDIC and are not a deposit or other obligation of, or guaranteed by Plains Commerce Bank and are subject to investment risks, including possible loss of the principal amount invested.