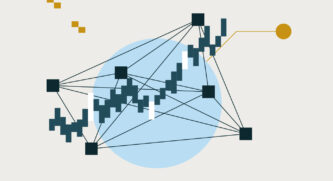 Written by Chief Trust Officer, Kyle Pickner
Be Unique. One of the five core values at Plains Commerce Bank.
Being unique means thinking outside the box, differentiating yourself, and pushing the limits. But what truly makes us different? It is a question that comes up constantly in business. The idea that we have value over another company. Why would a customer choose us over another company? Is it the customer experience? Lower prices? Or something else?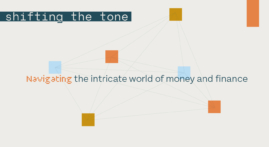 Businesses are constantly trying to find ways to differentiate themselves from competitors. Whether through marketing, relationships, products, and services, it is an age-old question we deal with every day.
Our primary job as a community bank is to be a go-to institution for financial services in the region we serve. However, that job requires more than just providing checking accounts and loans. It also means being an institution that can be forward thinking and be a leader and in the transformation of financial services.
The world is always changing. It is more interconnected than ever before and trying to reach customers is much more difficult than it ever has been.
Customers are constantly bombarded with information, social media, advertising, and marketing everyday of their lives.
That is why, we here at Plains Commerce have decided to launch an initiative called Shifting the Tone.
Shifting the Tone will allow Plains Commerce to provide original content from all lines of business. Whether it's talking about the overall economy, changes in the housing market, trends in small business and ag banking, or discussing digital assets and technology, we will bring the discussions straight to you.
We will be providing this content in formats such as, blog posts, webinars, podcasts, and interviews.
But Shifting the Tone won't just be a content machine. We will be providing a financial education center and creating financial literacy programs for schools and businesses to go along with all of our content.
Our goal is to make financial content more accessible, be transformative, and to share our personal experiences with you.
Please be on the lookout for more information regarding Shifting the Tone and how Plains Commerce plans to change the narrative in the world of finance.