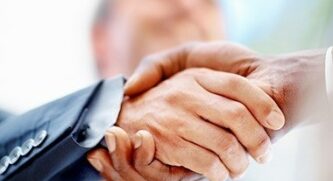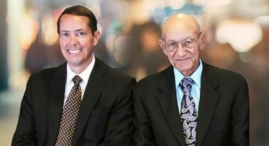 Plains Commerce Bank announced the retirement of Jerome Hageman as chairman of its board of directors.

Hageman served as chairman of the board from 1990 through 2017. During that time he guided the bank from its one location in Hoven, South Dakota to an institution with eight locations in South Dakota. The bank grew from total assets of $20 million when he began his tenure on the board in 1983 to total assets of $650 million today. In January, Hageman was bestowed the distinguished title: Chairman Emeritus.
Rob Ronayne replaces Hageman as chairman of the board. Ronayne has served on the Plains Commerce Bank Board of Directors since 2011. He remains active in the private practice of law as a partner in Ronayne & Cogley of Aberdeen, South Dakota.
"Jerome Hageman spearheaded what was a small-town community bank into one of the largest and most diversified privately-owned banks in the Dakotas," says Ronayne. "The bank still partners with agricultural producers in the Dakotas, but it has become a dominant commercial lender and one of the largest home mortgage originators in South Dakota."
"My father's leadership and core values have served as the foundation for many of the bank's successes over the years," said Stephen Hageman, CEO, Plains Commerce Bank. "I am confident that Rob, our new chairman, will carry out the bank's vision and strategy with the utmost professionalism and integrity that our customers deserve."
With the appointment of Ronayne, Plains Commerce Bank's board consists of 9 members: Chairman of the Board Rob Ronayne, Chairman Emeritus Jerome Hageman, Jerry Brickner, Randy Robinson, Wesley G. Tschetter, Stephen Hageman, Fredrick (Rick) Mehlhaff, Brent Heinert and J. E. Van Horne.
"I would like to thank the Plains Commerce Bank board members, present and past, for supporting me along this journey," said Jerome Hageman. "As an active member of the Aberdeen community and diligent member of our board of directors, Rob is a great fit for this position. I look forward to watching the bank thrive for years to come."