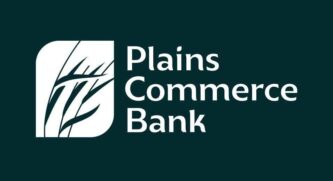 At Plains Commerce Bank, you'll always know who you're working with. We're active community members who are dedicated to the growth and success of the cities we call home. As part of a community bank, we all work together to support our local economy.

Plains Commerce is proud to announce a recent donation towards the construction of a new South Dakota School for the Blind and Visually Impaired in Aberdeen, SD.
The bank's donation will create two spaces inside and outside of the new school:
Plains Commerce Bank Plaza: This prominent open area, located between the west main entrance and the southwest corner of the school, may feature a sidewalk with benches and landscaping to create a warm, welcoming presence for the school.
Plains Commerce Bank Large Conference Room: Located near the main entrance, this large conference room will be a high-use space where all students and their families will meet with the SDSBVI staff upon arrival to the school.
Brent Heinert, president of Plains Commerce Bank, said the bank often contributes to projects that benefit the community – and a new SDSBVI does just that.
"We're proud to help our hometown communities in any way we can, especially with the School for the Blind and Visually Impaired," Heinert said.
The new SDSBVI facility will be constructed at the site of the former NSU Jerde Hall and is anticipated to be complete by fall 2019.
Employing NSU Graduates
Plains Commerce Bank employs numerous Northern graduates, Heinert said, and the bank has also hired NSU interns.
Heinert is a 1994 Northern alum who has always supported the university. He encourages others to support NSU as well – because doing so benefits the entire community.
"If Northern continues to grow and draw in more students, this will help the Aberdeen community to draw a larger workforce and grow the community," Heinert said.