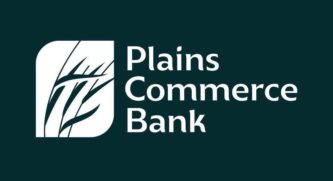 Plains Commerce Bank Announces New Market President in Bismarck, ND
Plains Commerce Bank welcomes Matt Maslowski as Market President in Bismarck, ND.
Maslowski, born and raised in the Bismarck-Mandan community, spent the better part of the last decade building and expanding banking teams throughout the Midwest. Overseeing 16 branch locations, thousands of customers, and a significant deposit base and loan portfolio, Maslowski brings an impressive history to Plains Commerce as Market President in Bismarck.

"We are excited to welcome Matt home to Bismarck-Mandan and to Plains Commerce Bank. He brings a unique skill set and leadership along with a passion for his hometown community. Matt fills a key role in managing the Bismarck market bringing years of experience in team building and executing business growth strategies to Plains Commerce," remarks Steve Hageman, CEO of Plains Commerce Bank.
A rich history rooted deep in the heart of the Dakotas, Plains Commerce made it's footprint in Bismarck in 2012. Opening a location in Bismarck was a large step forward for the bank. "We believed then, as we still do today, that we have common ground with the Bismarck-Mandan community members. Our Midwestern roots are perfectly represented in this community," remarks Hageman.

Plains Commerce Bank is dedicated to each community in which they serve, and pride themselves in honoring what sets each of their communities apart.
"In Bismarck-Mandan, we see thriving business, healthcare, education, and agriculture industries as well as so many options for personal enjoyment. Our community believes not just in ourselves, but in each other. I am thrilled to have made this journey not only back to my hometown, but to Plains Commerce," remarks Maslowski.