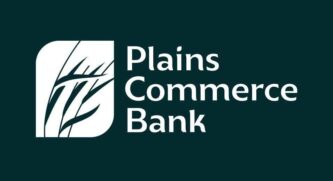 You've probably heard that mortgage rates are low. So low that January saw the Market Composite Index—a measure of mortgage loan application volume—increase 49.1 percent on a seasonally adjusted basis from the previous week (119 percent without adjustment). That makes it the largest weekly gain since November 2008, according to a report by the Mortgage Bankers Association (MBA).
A surge in refinancing applications is fueling this trend, with refinancing applications up 66 percent the same week. And applications for new loans saw the first annual gain in over a year. So what's the deal?
Why is everyone rushing to the mortgage market?
With the average rate on a 30-year fixed-rate mortgage hovering around 3.8 percent, it's an excellent time to lock in a rate. Let's put this into context. The mortgage rate today is lower than the average last spring (4.5 percent) and far below the rates seen in early 2011 (5 percent-plus).
In fact, rates are at the lowest level since May 2013 due to a strengthened marketplace. According to Mike Fratantoni, MBA's chief economist, "weakness abroad and tumbling oil prices have led to further declines in longer-term interest rates." This leads global investors to American bond markets.
"This drop in mortgage rates is being driven by a combination of plummeting oil prices, which are reducing investors' expectations for inflation in the years ahead, and a tumultuous global economic environment, which is leading investors worldwide to plow money into safe American assets," said Neil Irwin, senior economics correspondent for the New York Times, in his column encouraging consumers to think about refinancing. "That includes the bonds packaged by the government-sponsored mortgage finance giants Fannie Mae and Freddie Mac, which in turn fund most of the nation's consumer mortgages."
What does this mean for your mortgage?
With rates this low, you should at least consider refinancing your mortgage. Everyone's mortgage is different, but if the current rate is half a percentage point (or more) below the rate on your mortgage, you could save a lot of money.
Remember that taking out a new mortgage comes with some costs, such as origination and appraisal fees, but the money you could save on interest might be worth it. There are a number of online calculators available to help you estimate your payments and savings. Or, you can talk to your mortgage banker about the benefits and costs of refinancing your mortgage.
What about new homebuyers?
This month the Federal Housing Administration (FHA) announced that it will reduce annual mortgage insurance premiums by half of a percent (from 1.35% to 0.85%). The U.S. Department of Housing and Urban Development projects that this will save more than two million FHA homeowners an average of $900 annually. The math here is pretty simple: lower premiums mean lower monthly payments for many new homebuyers.
Frantantoni also stated, "In addition to the drop in rates, and news of improvement in the job market, there was additional positive news for prospective homebuyers with evidence that credit availability has increased somewhat."
Better credit availability, lower insurance premiums, and lower interest rates. If you're thinking about buying a new home this year, our mortgage bankers can walk you through the benefits and risks.