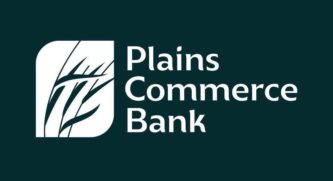 We don't just call ourselves a community bank – we embody it. We're active community members who take time to get to know our customers and create lasting relationships with them.
We believe that the best way to create a community is by working together. Because when we come together to help each other, everyone benefits. We create real relationships with our fellow community members so that no matter what comes our way, we can help each other get through it.
EVP/Branch Manager Jessie Johnson believes that these ideas and values can create a stronger Bismarck. That's why she's encouraging community members to connect and work together through Building Bismarck Together.
What does Building Bismarck Together mean to you?
Building Bismarck Together represents the idea that when businesses and individuals collaborate, our community becomes a place where opportunities come to life, and the people are proud to live and work in a place that supports their dreams of success.
Why is community important to you?
Community influences individuals and families in every way. A strong sense of community and support is oftentimes the determining factor between someone's success or failure. At Plains Commerce Bank, we always want to see our customers, friends and families succeed. That's why we believe that we should all work together to build a community where everyone feels supported.
Now, more than ever, supporting our communities is vital. Why? How can we support Bismarck?
Building a strong community creates jobs and opportunities for everyone who lives there. Whether it is supporting the small business owner with financing, donating resources to those in need or providing educational opportunities, Plains Commerce Bank is committed to helping Bismarck continue to grow as a community where people are proud to live and work.
How have you seen Bismarck come together over the past year?
Over the past year, our community has pulled together to show appreciation and support for health care workers, teachers, first responders and small businesses. Whether it was with donations of money or time or shopping small, Bismarck proved that we are a community that cares, and we are all better when we work together.
How does your team at Plains Commerce Bank get involved in Bismarck? What are they passionate about?
Plains Commerce Bank is very involved in our community. Our team volunteers and makes donations to help families, first responders, music and art programs. We feel it is our responsibility to give back to the community that gives us all so much. We feel passionately about seeing Bismarck grow and thrive. That's why it's so important to each of us to help out whenever we can. We each have the opportunity to make a difference and when we work together, the impact is even greater.
Learn more about Building Bismarck Together here.